Luxury hotel pool deck with tropical sea views. Photoreal Architectural Visualisation Images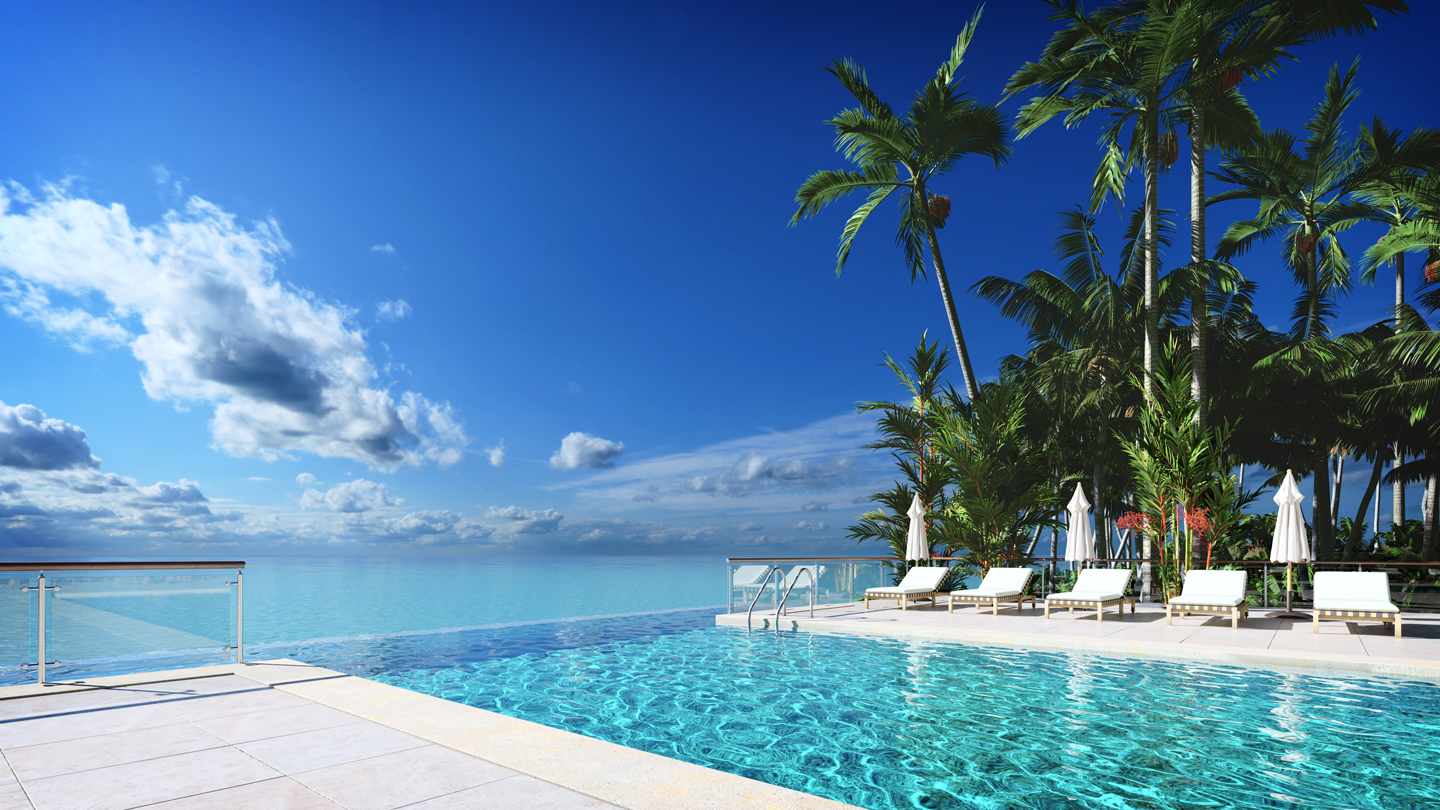 I want to be there!
Everyone keeps telling us they want to book their holiday to here! But it's all a 3D scene we designed.
A bit about how we made this 3D scene and which tools we use in our typical workflow.
The majority of it was designed and assembled in 3dsMax and various plugins, with component parts taken out to other tools for texturing, sculpting fabric simulations etc.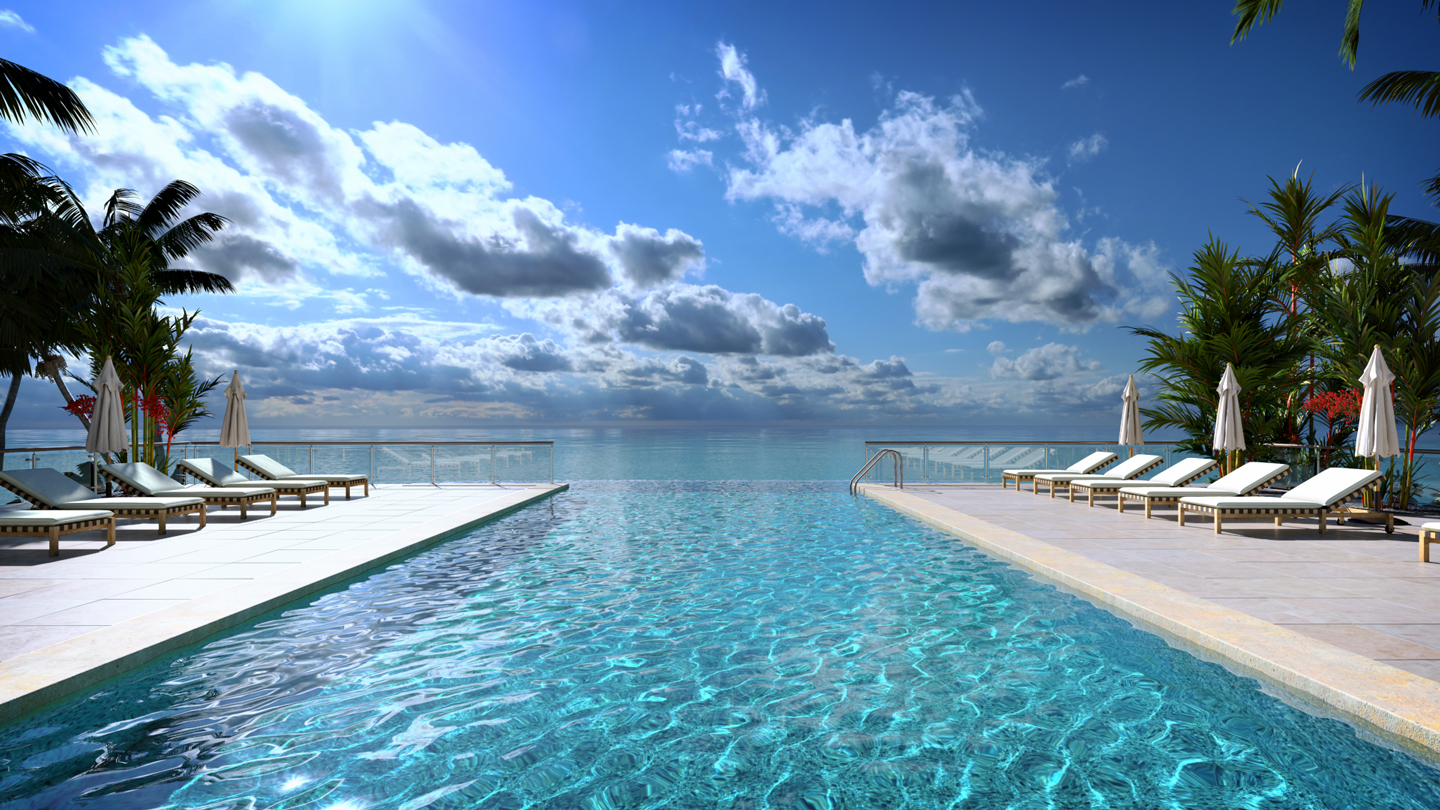 Stunning tropical light and turquoise seas
A lot of attention was paid to carefully crafting tropical lighting, with those rich beautiful blues and turquoises in the seas and echoed in the pool. Getting the caustics settings in VRay just right for the water are an important facet of the realism.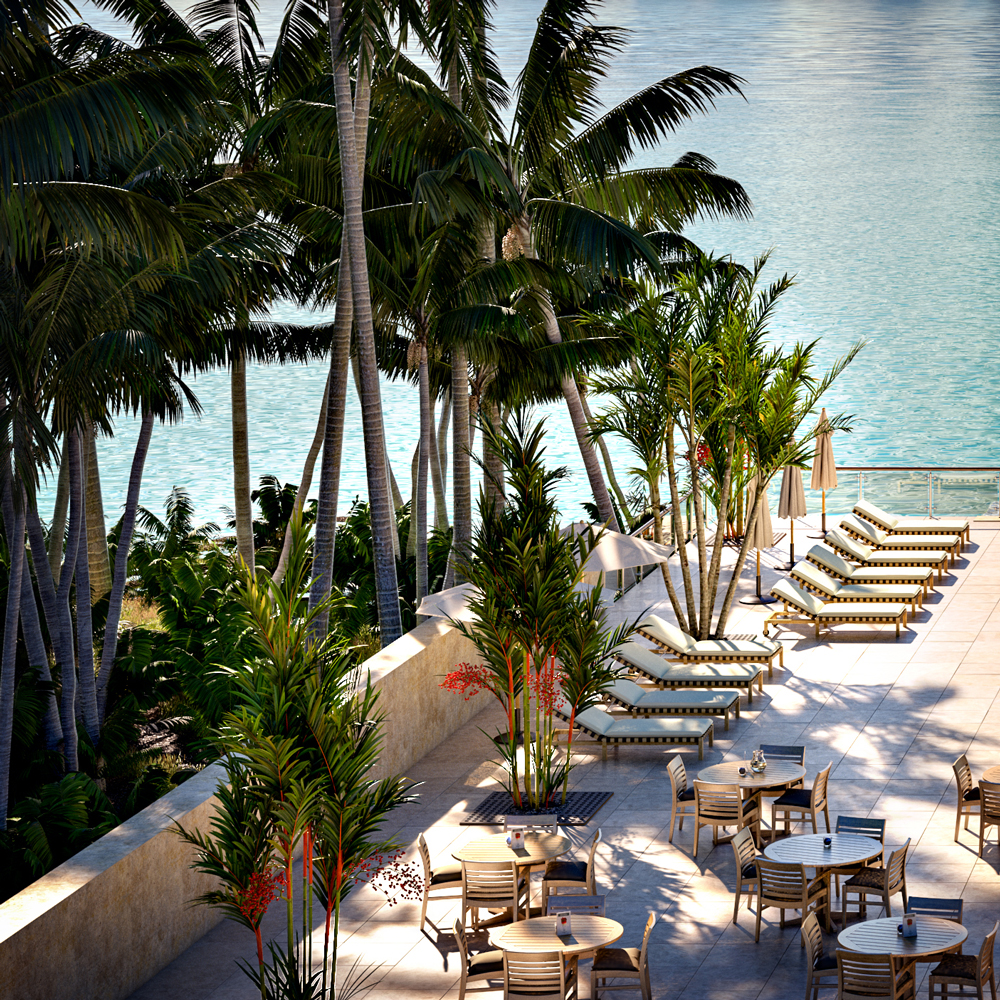 Beautiful lush tropical vegetation and palms
Software and plugins like ForestPackPro and Laubwerk are tools that we really like to craft vegetation and planting designs with.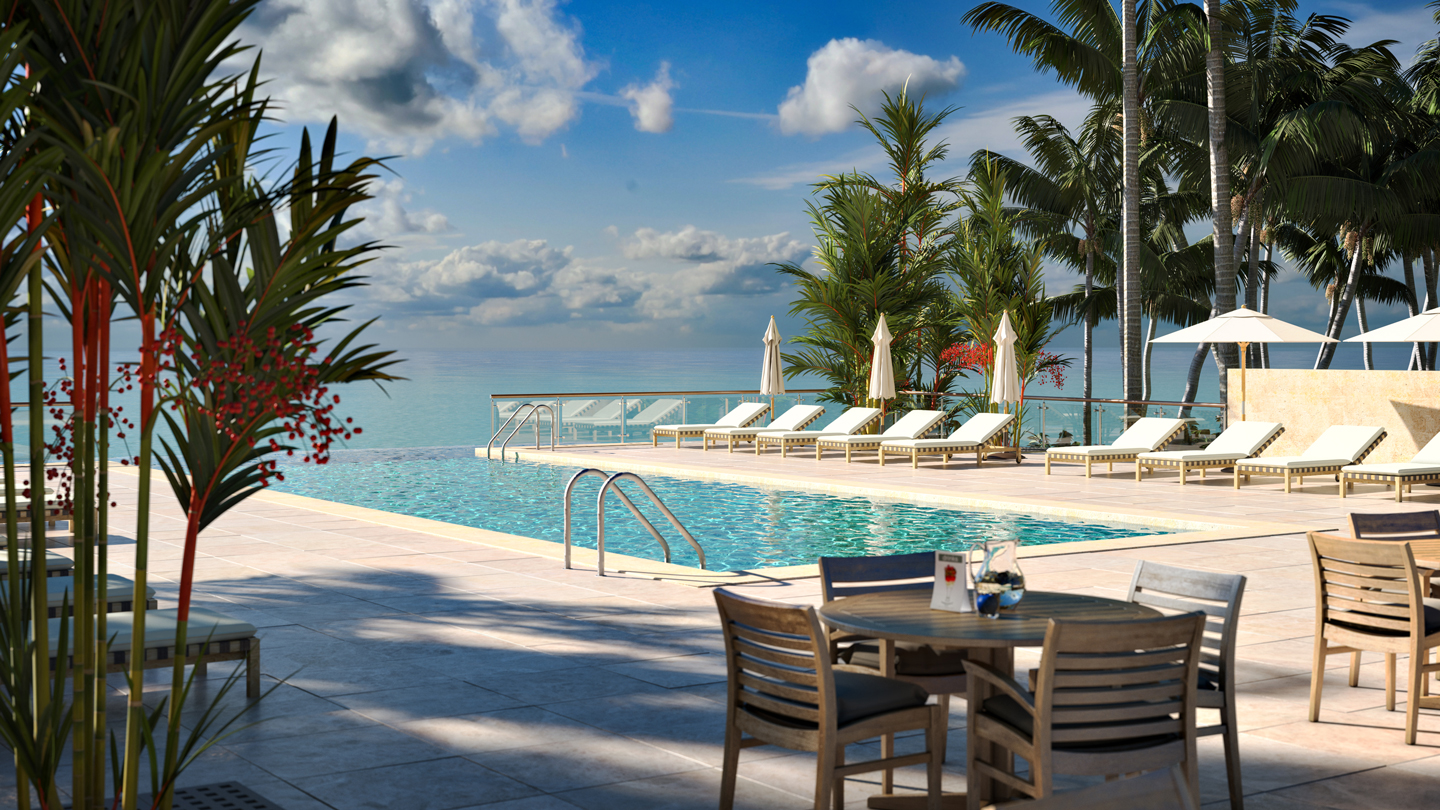 Visualise this luxury hotel pool holiday area from multiple views
A 3D scene gives a lot of flexibility to move the camera around and experience the whole environment in a broad range of ways. Here we're grabbing a bit of shade, and maybe ordering a drink from the table service I imagine.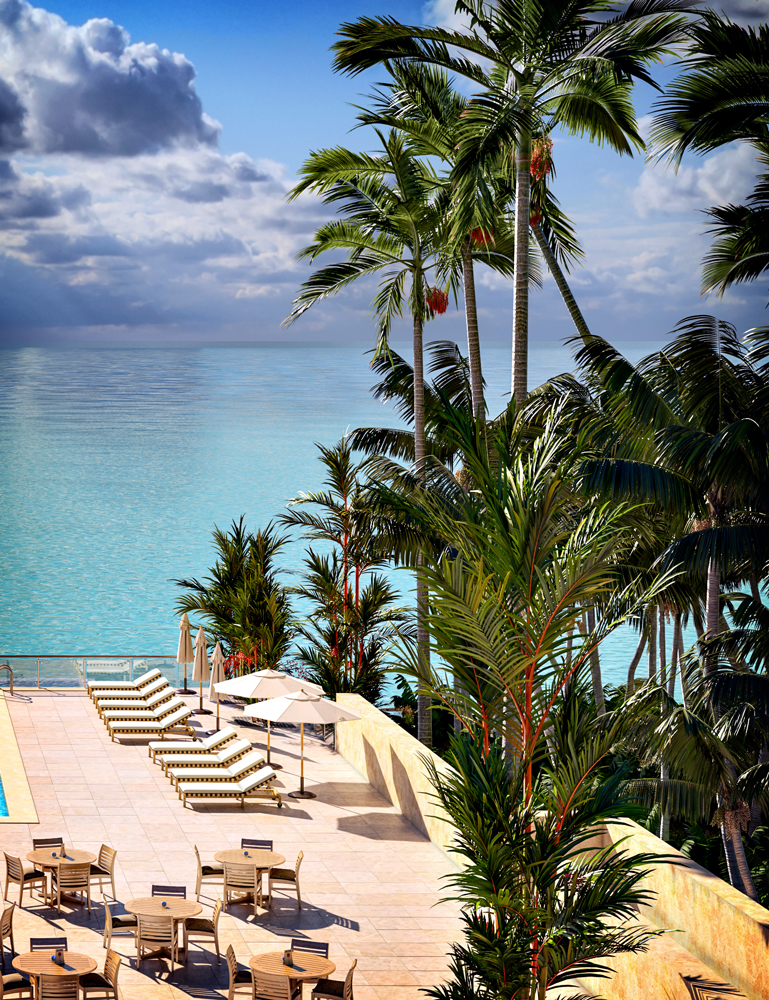 You can almost feel the sunlight
Seeing the deck, lounger, seating areas and pool from a balcony or a bird eye view lets us appreciate many new details about the scene and surroundings.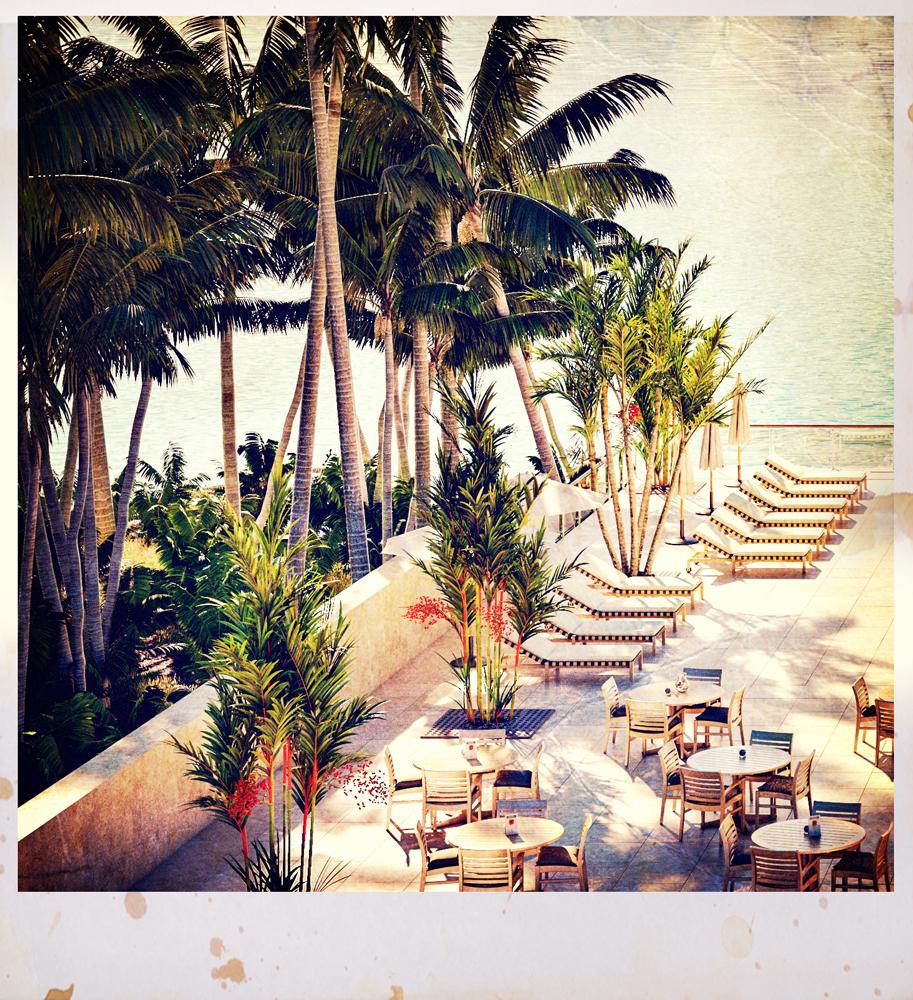 Polaroid photo style post processing
Photoshop is always a really important step to composite all the various render channel elements into a final image. It also allows some major style departures for several different uses for the original source images.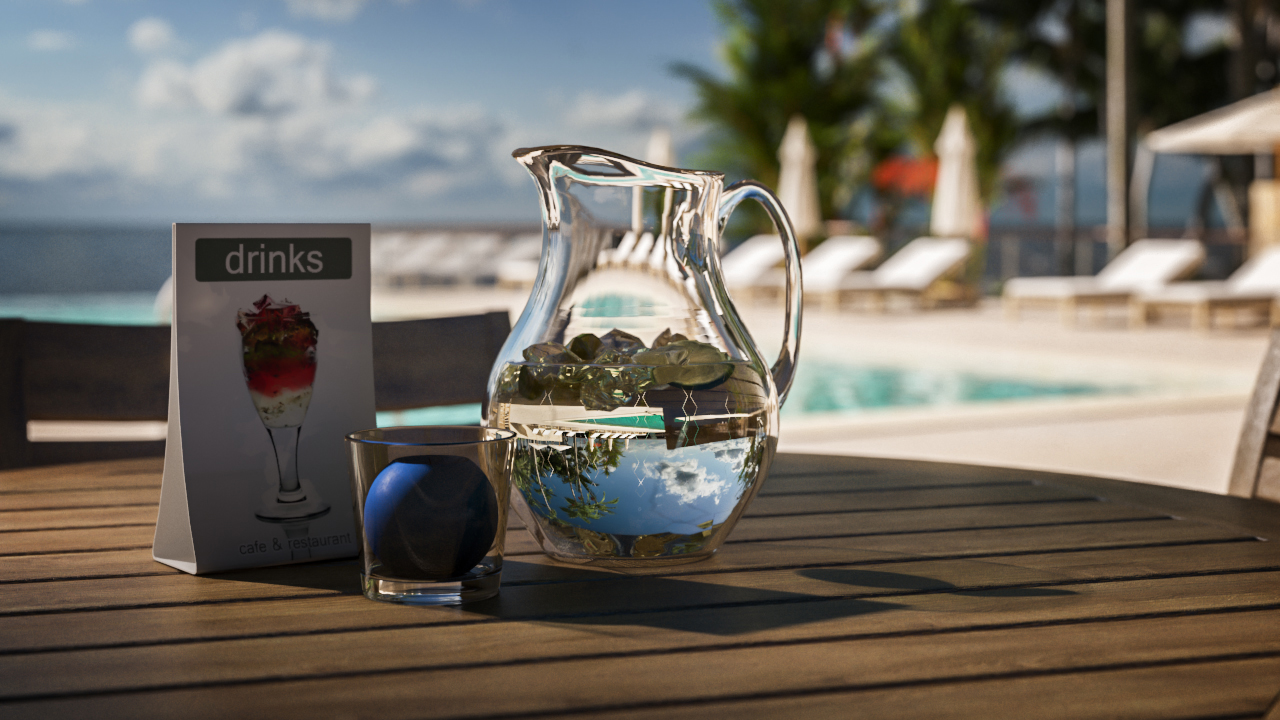 High accuracy detailed environment
Those all important details are really useful to sell a scene, especially when you render at large resolutions for big prints.
Camera effects like depth of field
VRay can apply all the techniques from traditional photography, like using strong depth of field direct to the eye and focus the viewer on a visual narrative. A strong depth of field like this can be very useful for product visuals so you get really nice images for advertising. Although we'd set up the lighting in a different fashion for creating a virtual photoshoot to beautify a product.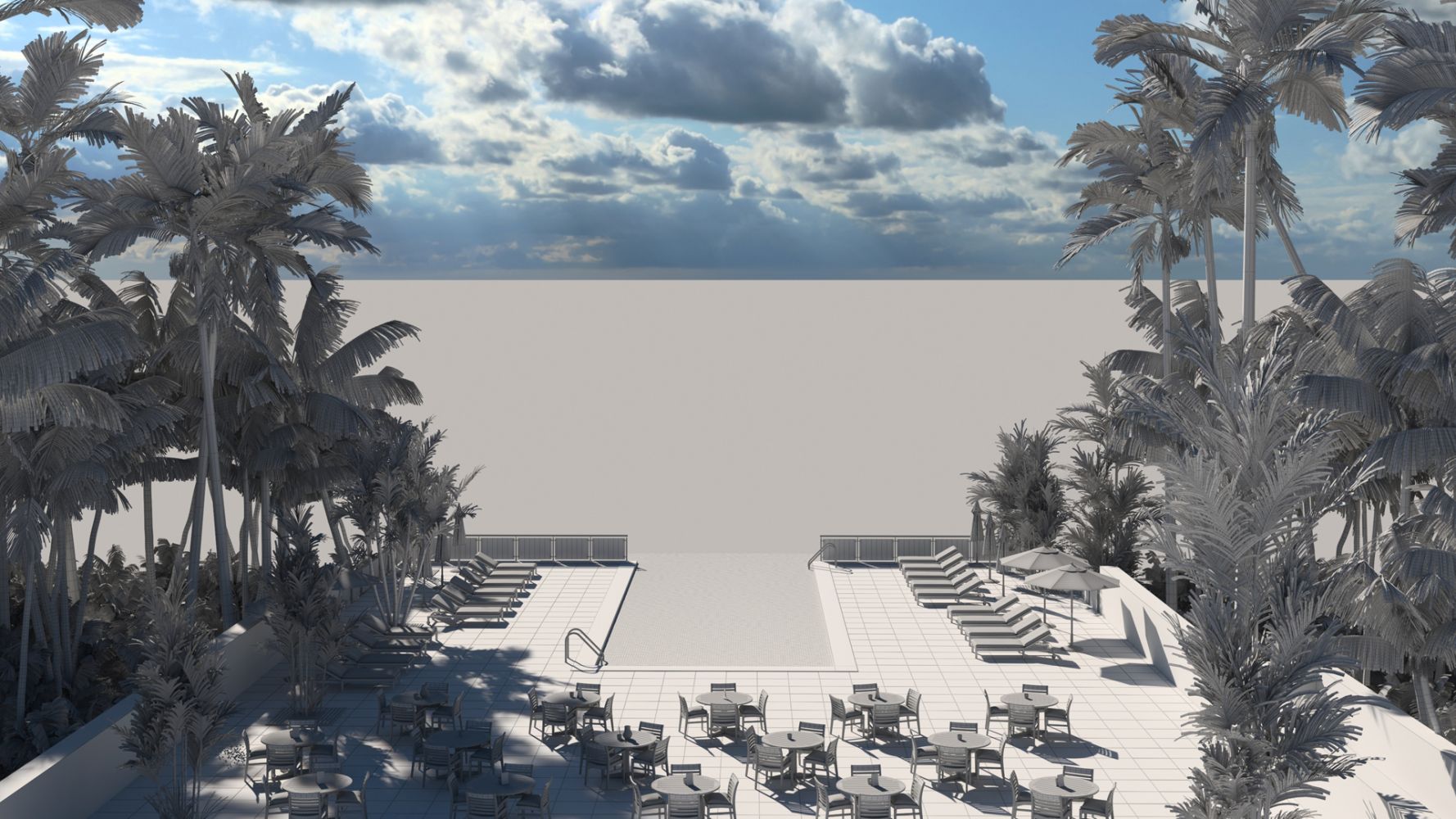 This hotel, pool, sea, palms is all one of our carefully 3D designed, modelled and rendered scenes
This is a render of the scene with a neutral material, a flat matte grey. It's pretty useful for separating and fine tuning the lighting balance of a scene so that you are getting the emphasis and control over light, and how it bounces around, that you envisioned. RealTime rendering modes are also very useful for repositioning and adjusting lighting and camera angles and getting immediate feedback.
Architectural Photoreal Visualization Graphics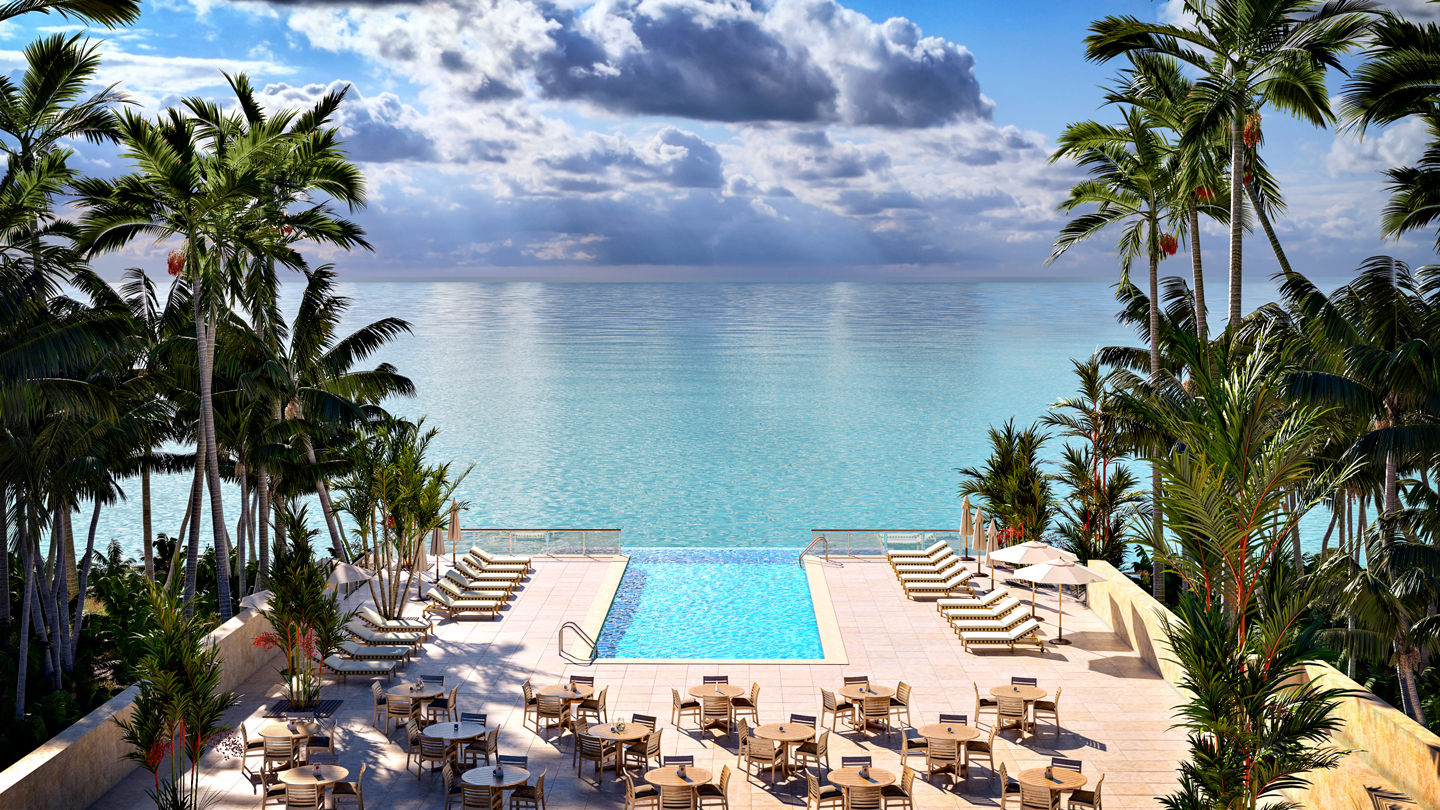 Software and design tools for different parts of the project included: