Contemporary Family Homes. Interior and Exterior.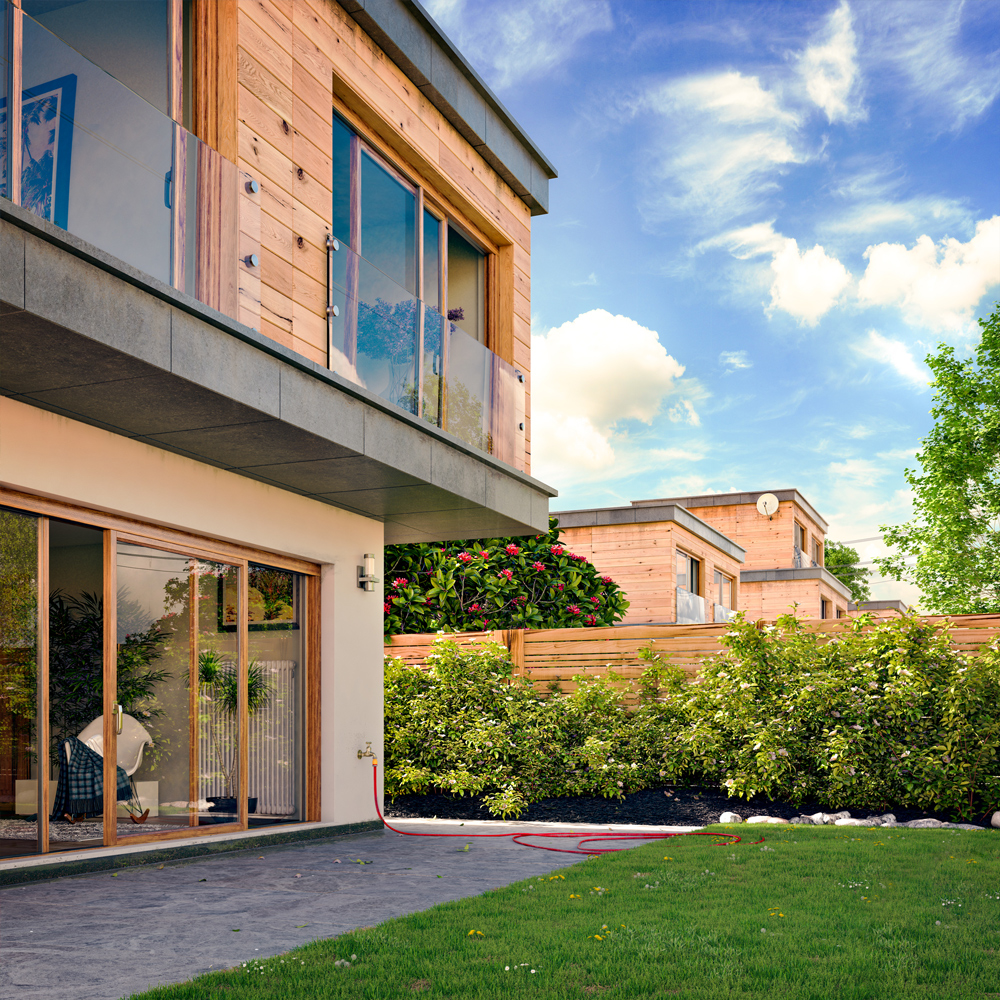 Photoreal Archviz
Details are always important to making realistic images. Varied and accurate grass, shrubs and trees. Windows and doors with glazing and reflections working with the whole environment and lighting. Complex materials with diffuse, bump, specular, and dirt.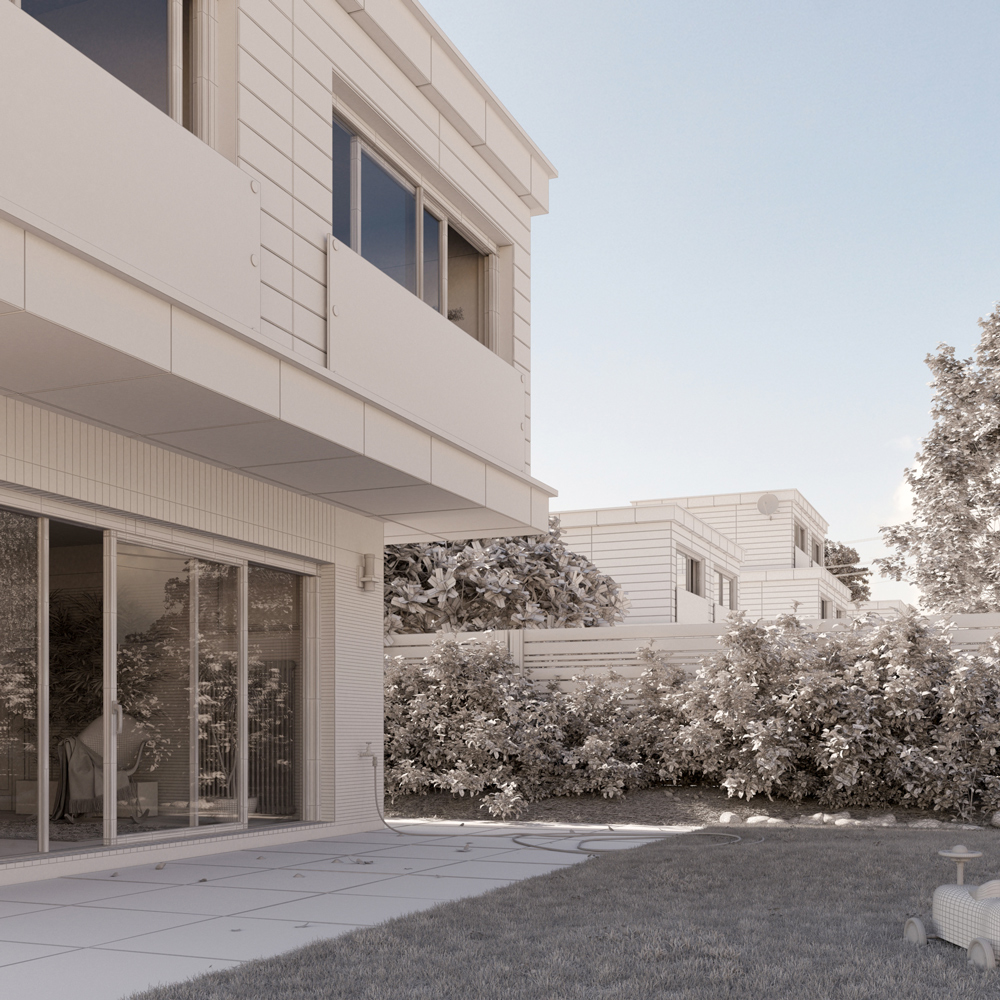 The 3D models underpinning the scene
You can see here the geometry designs that are the base of the rendering.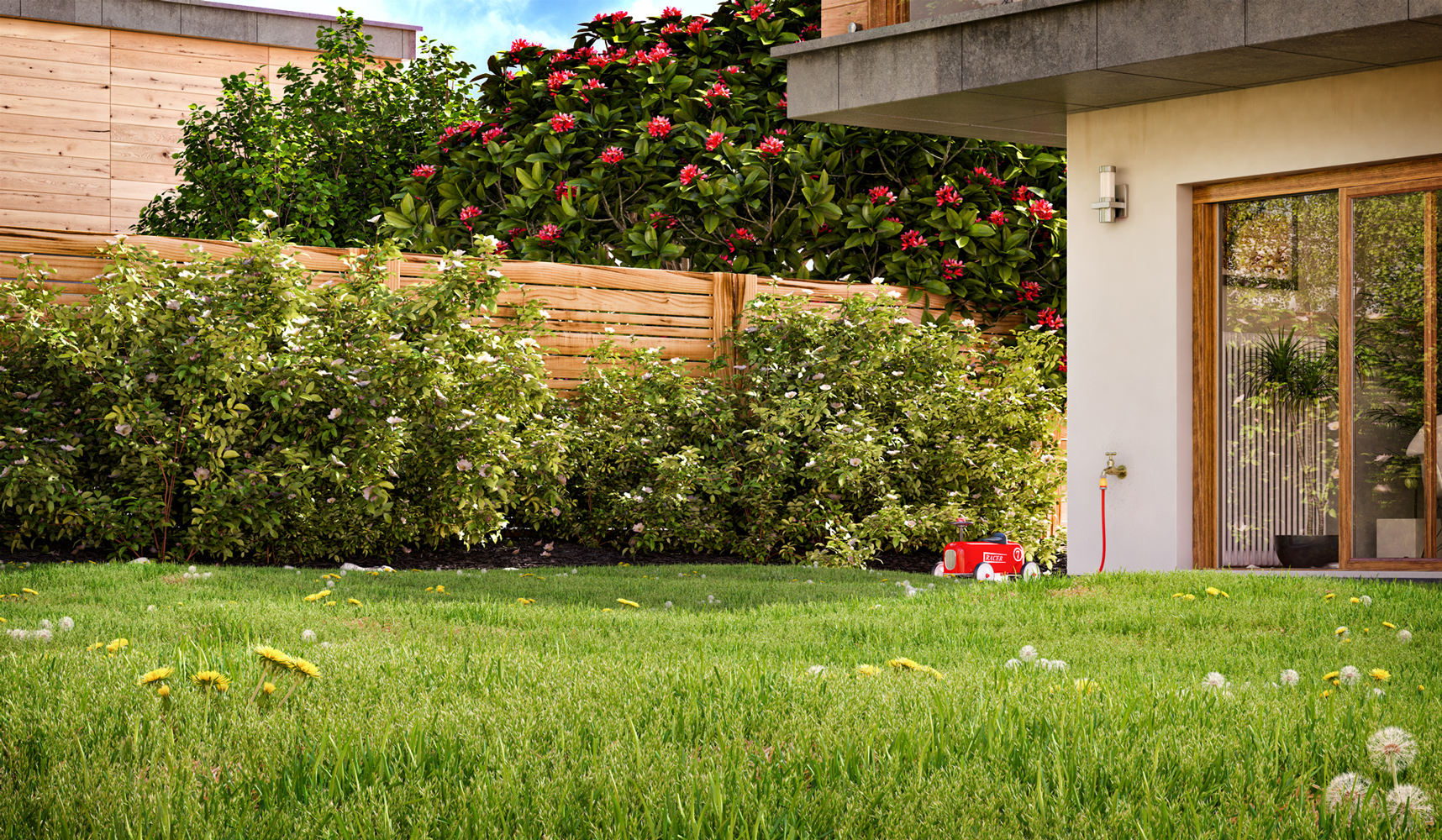 Realistic vegetation, planting and landscape design
Software and plugins like ForestPackPro and Laubwerk are tools that are useful parts of our process when creating 3D vegetation and planting designs.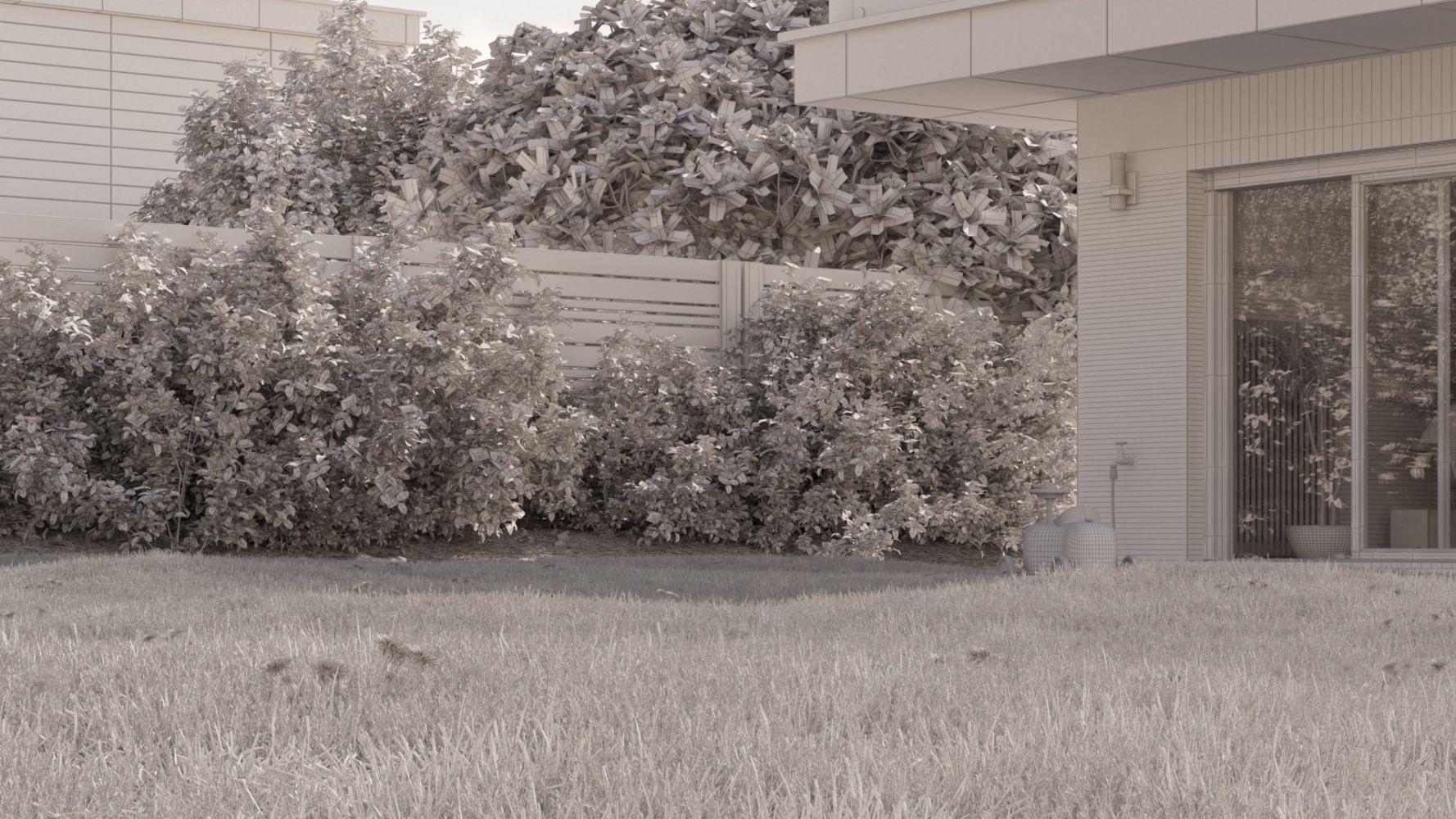 Lightbalance passes
This is a render of the scene with a neutral material, a flat matte grey. It's pretty useful for separating and fine tuning the lighting balance of a scene so that you are getting the emphasis and control over light, and how it bounces around, that you envisioned. RealTime rendering modes are also very useful for repositioning and adjusting lighting and camera angles and getting immediate feedback.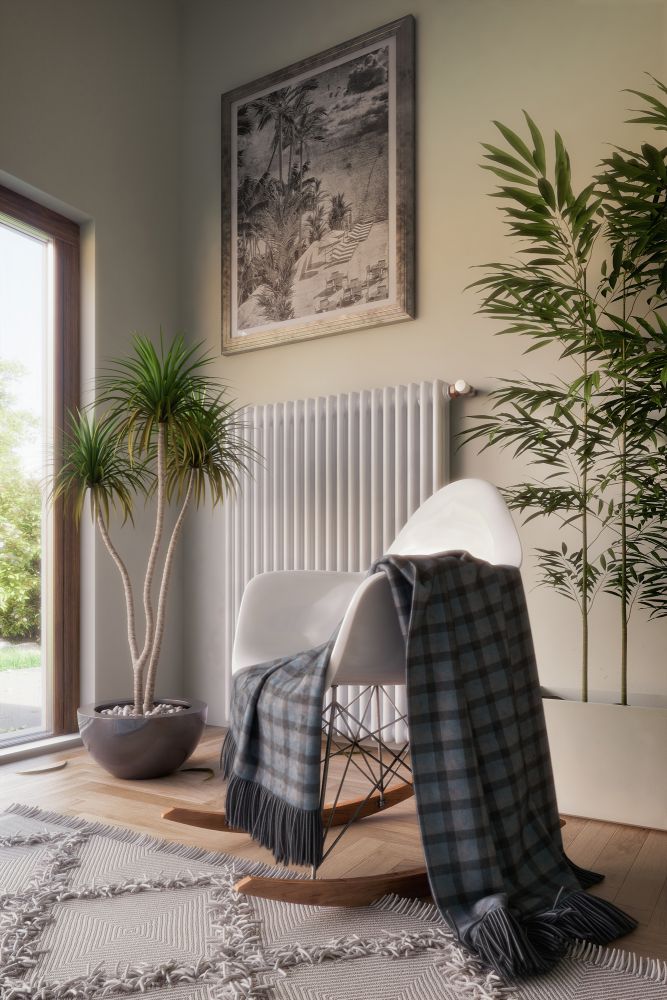 Wall art
The artwork on this wall is actually one of our renderings from a different project, aged in photoshop to give it that vintage etching printed style.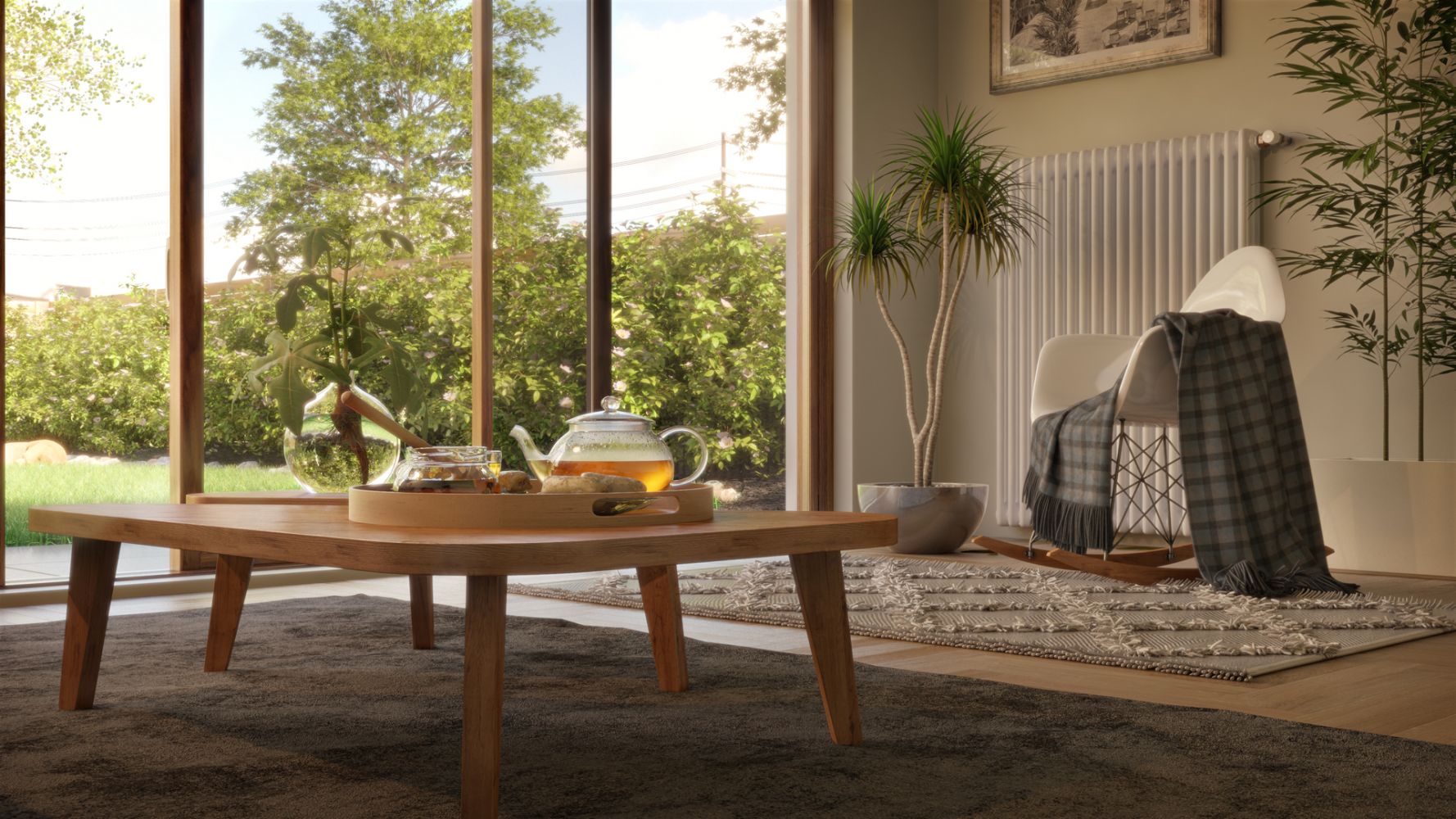 Set dressing and props in 3D
Items like the rugs and fabric with depth and weave and imperfections. The tea set. The plants. The wood grain to the coffee table. These elements all help the scene hang together as realistic and believable.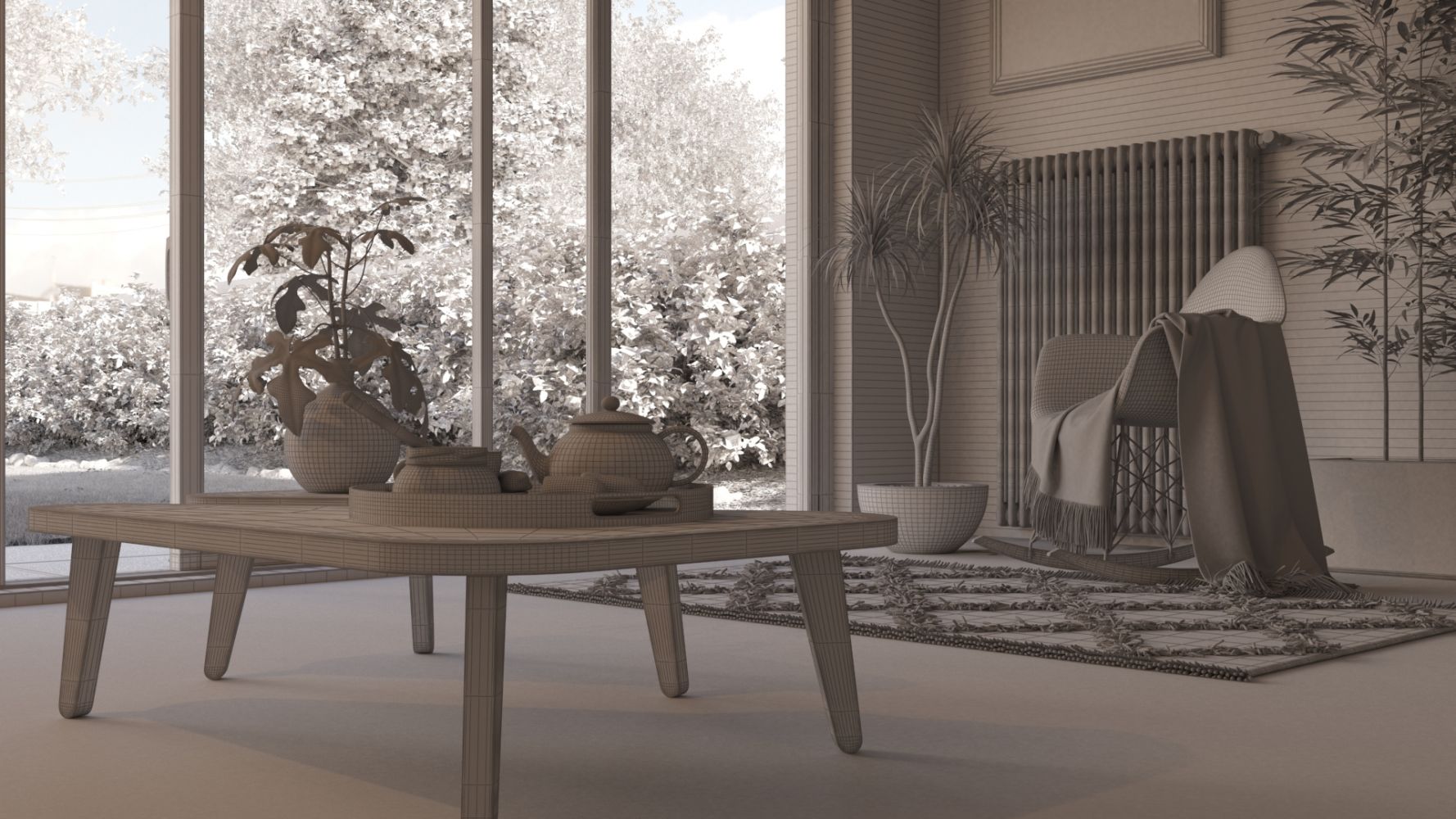 Plot design wireframes for lighting and camera iteration
Flat materials / wireframes are important for breaking down elements of the composition and lighting. The majority of the scene was designed and assembled in 3dsMax and various plugins, with component parts taken out to other tools for texturing, sculpting etc.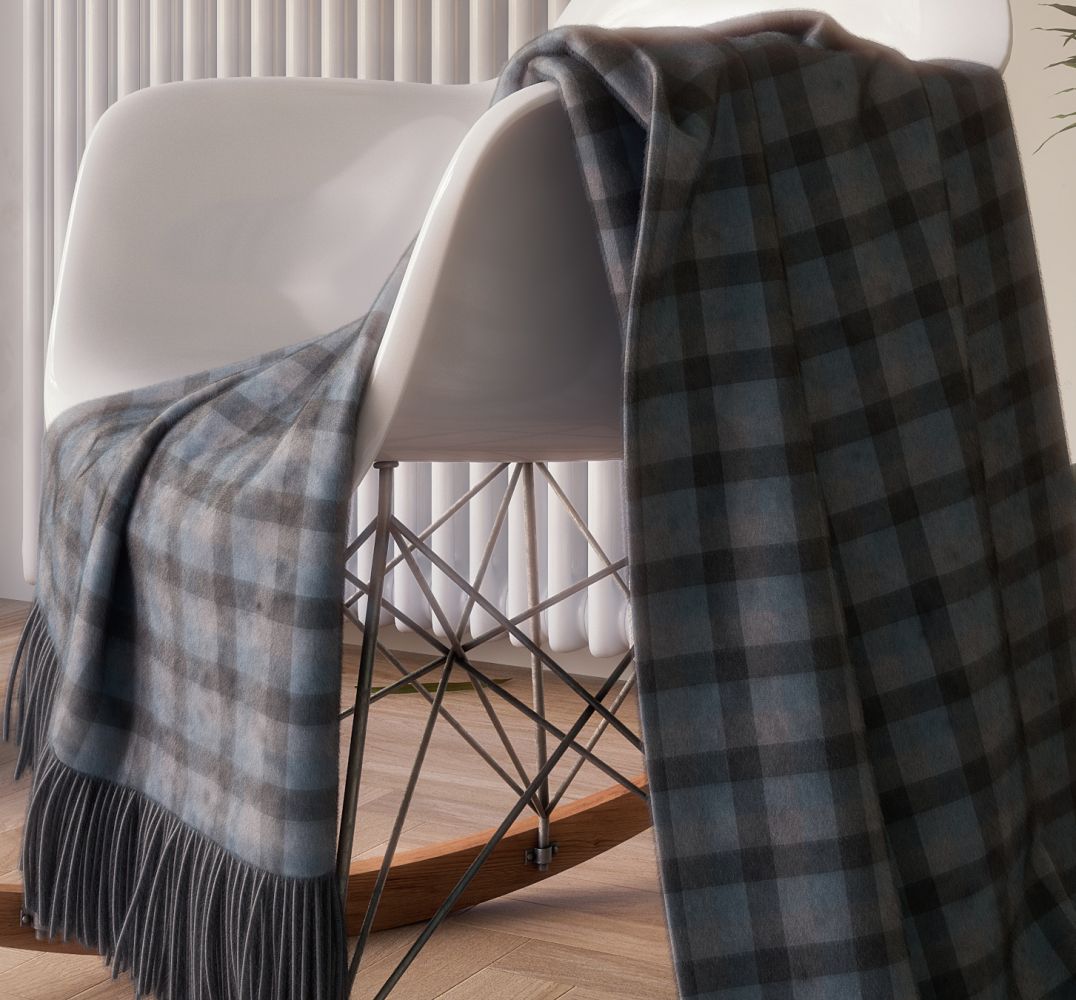 Detailed fabric and cloth simulations
When you look closely you can see the subtle fuzz of the threads across the surface of the rug that give it a brushed fuzzy response to it's environment and lighting.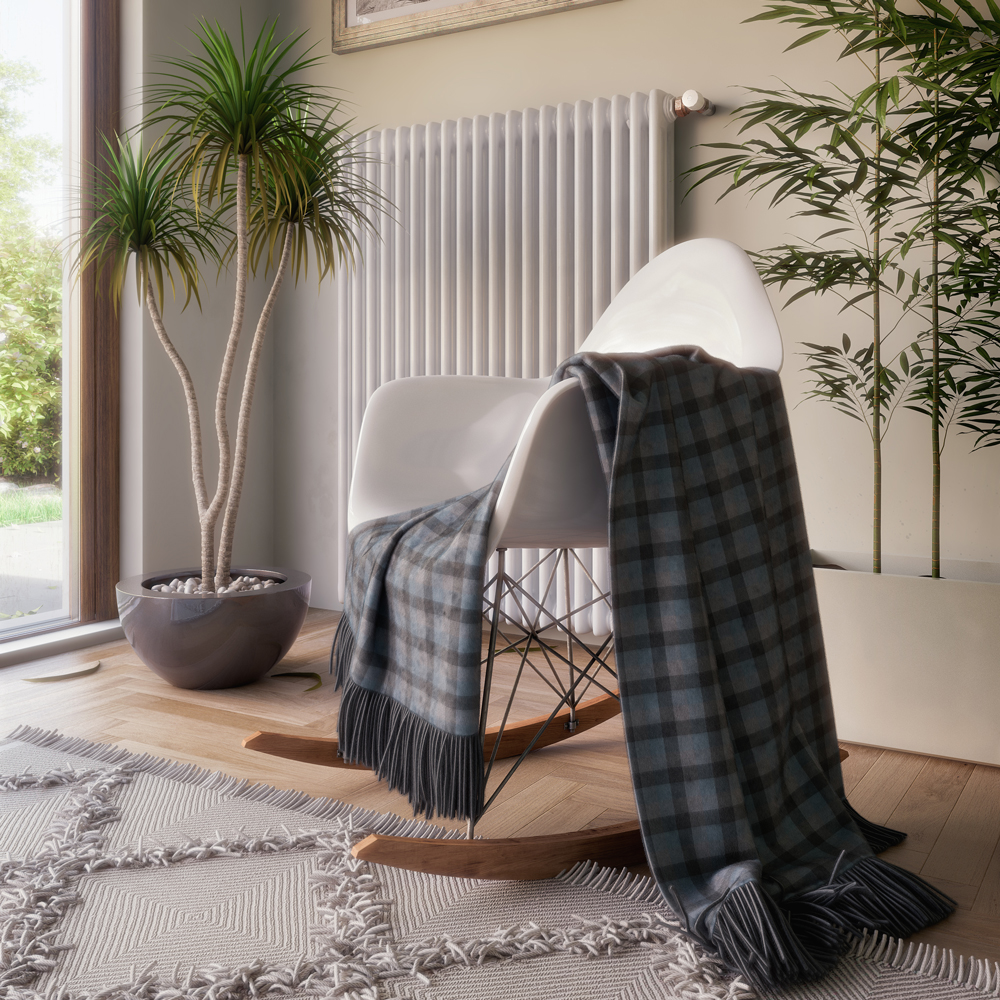 Software and design tools for different parts of the project included: