Modern pool house and garden landscaping. Photoreal Architectural Visualisation 3D Renders.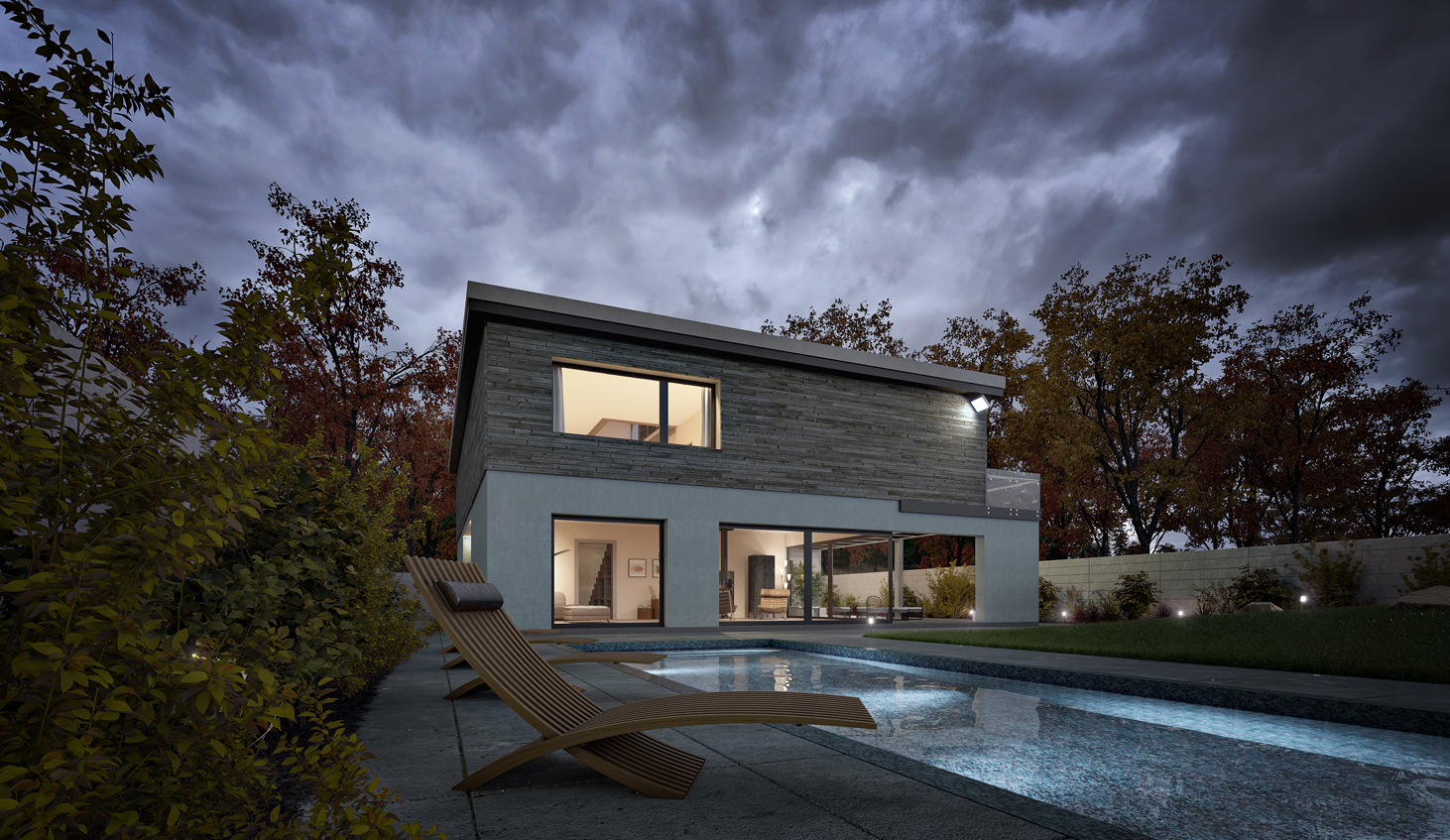 A modern space with props and planting that complement geometric lines
Creating 3D CG visuals of an architectural space can offer many possibilities for visualising different types of mood and lighting conditions. This variety would never be possible on any one day with an actual photoshoot (if the building and landscape even exist yet of course). Dusk, night-time lighting and various weather conditions were important for this project.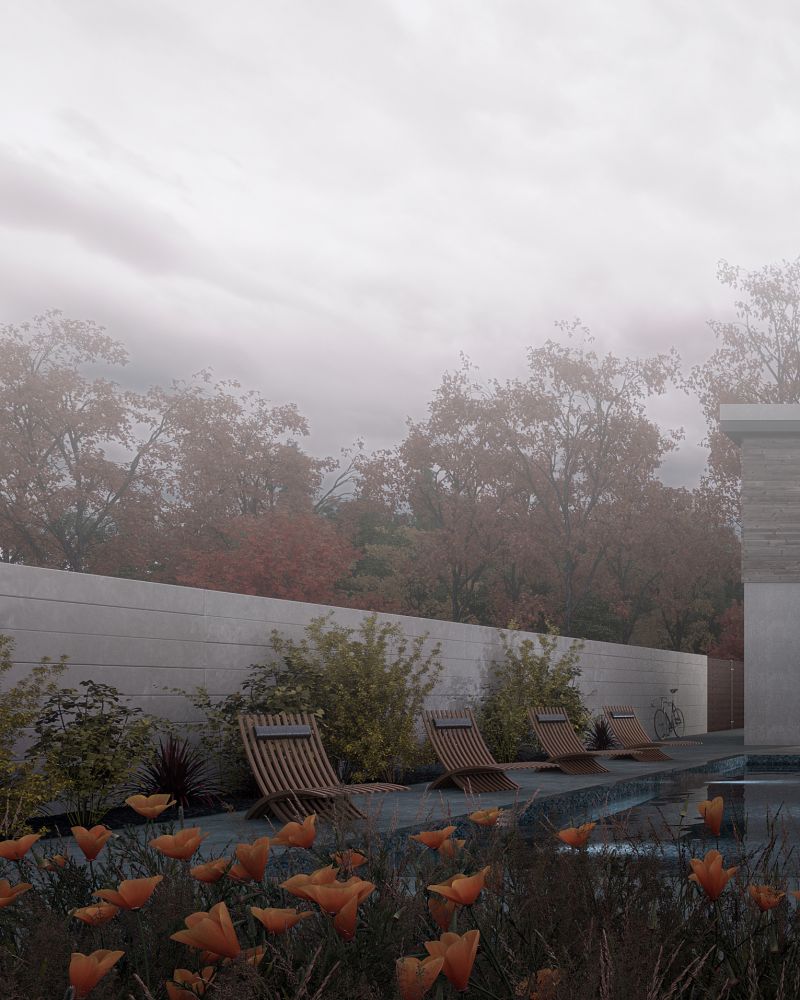 High accuracy detailed environment
Those all important details are really useful to sell a scene, especially when you render at large resolutions for big prints.
Camera effects like depth of field
When using VRay you can apply all the techniques from traditional photography, like using depth of field. We can also apply different HDRI lighting and foggy conditions to create variations in mood as needed by the brief.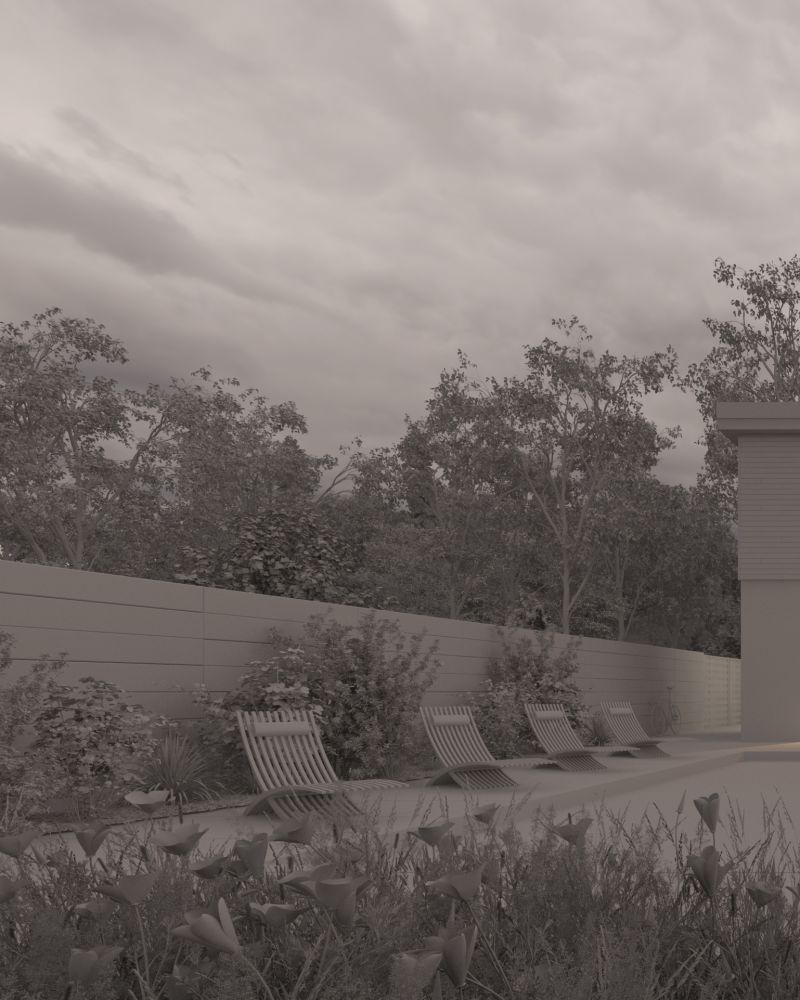 Lightbalance passes
This is a render of the scene with a neutral material, a flat matte grey. It's pretty useful for separating and fine tuning the lighting balance of a scene so that you are getting the emphasis and control over light, and how it bounces around, that you envisioned. RealTime rendering modes are also very useful for repositioning and adjusting lighting and camera angles and getting immediate feedback.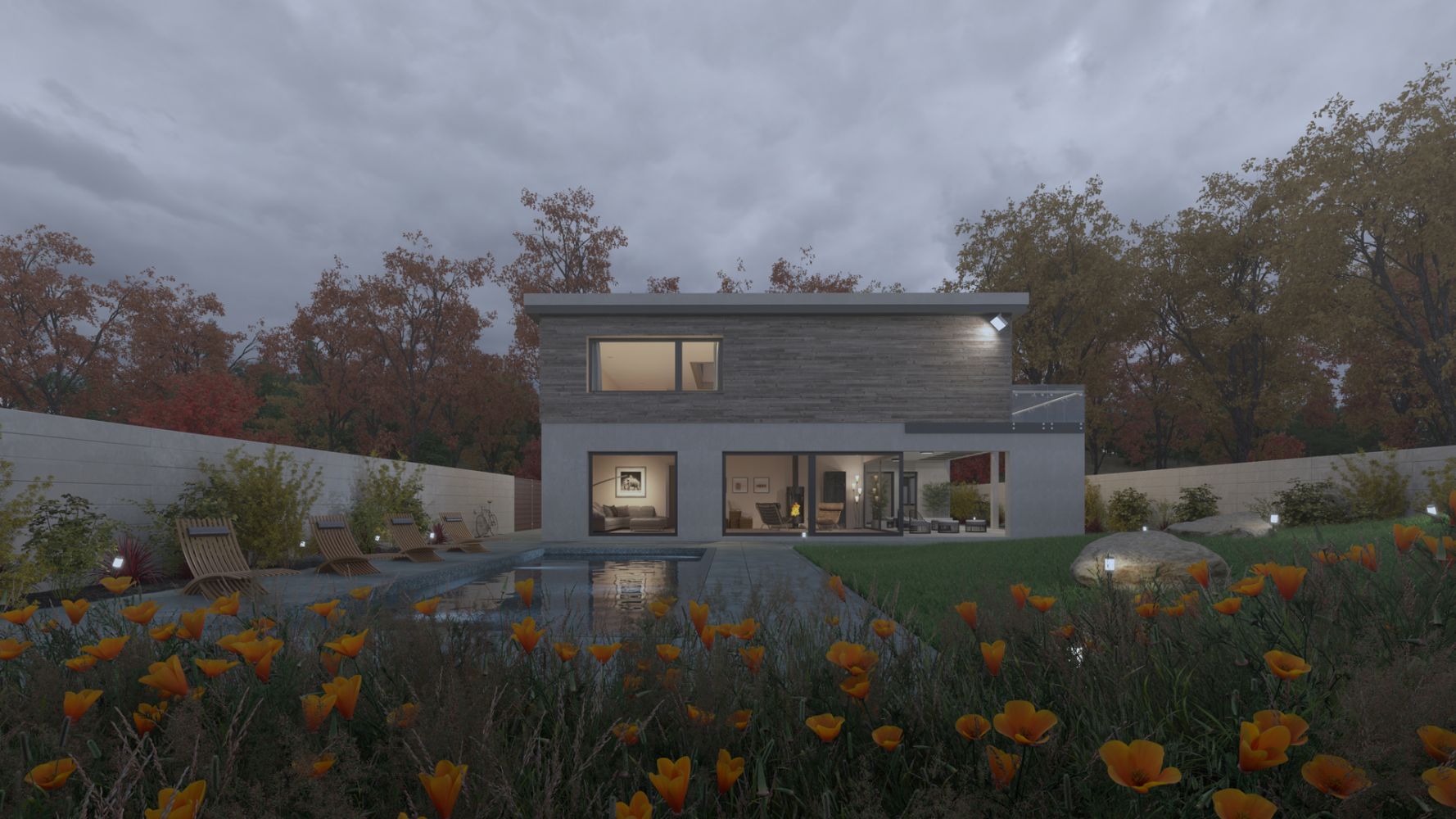 Realistic vegetation, planting and landscape design
Software and plugins like ForestPackPro and Laubwerk are tools that are useful parts of our process when creating 3D vegetation and planting designs.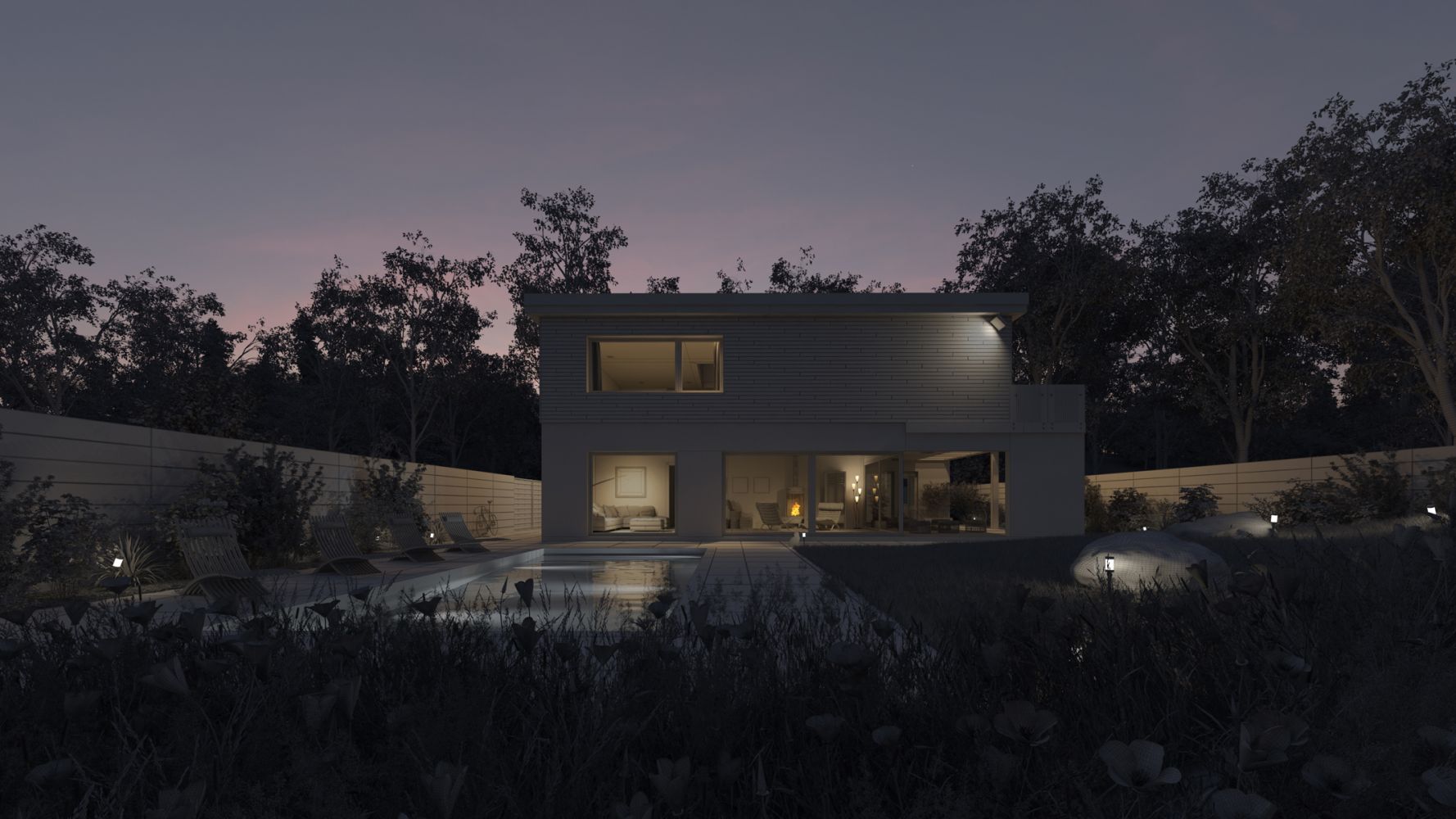 Plot design wireframes for lighting and camera iteration
Flat materials / wireframes are important for breaking down elements of the composition and lighting. The majority of the scene was designed and assembled in 3dsMax and various plugins, with component parts taken out to other tools for texturing, sculpting etc.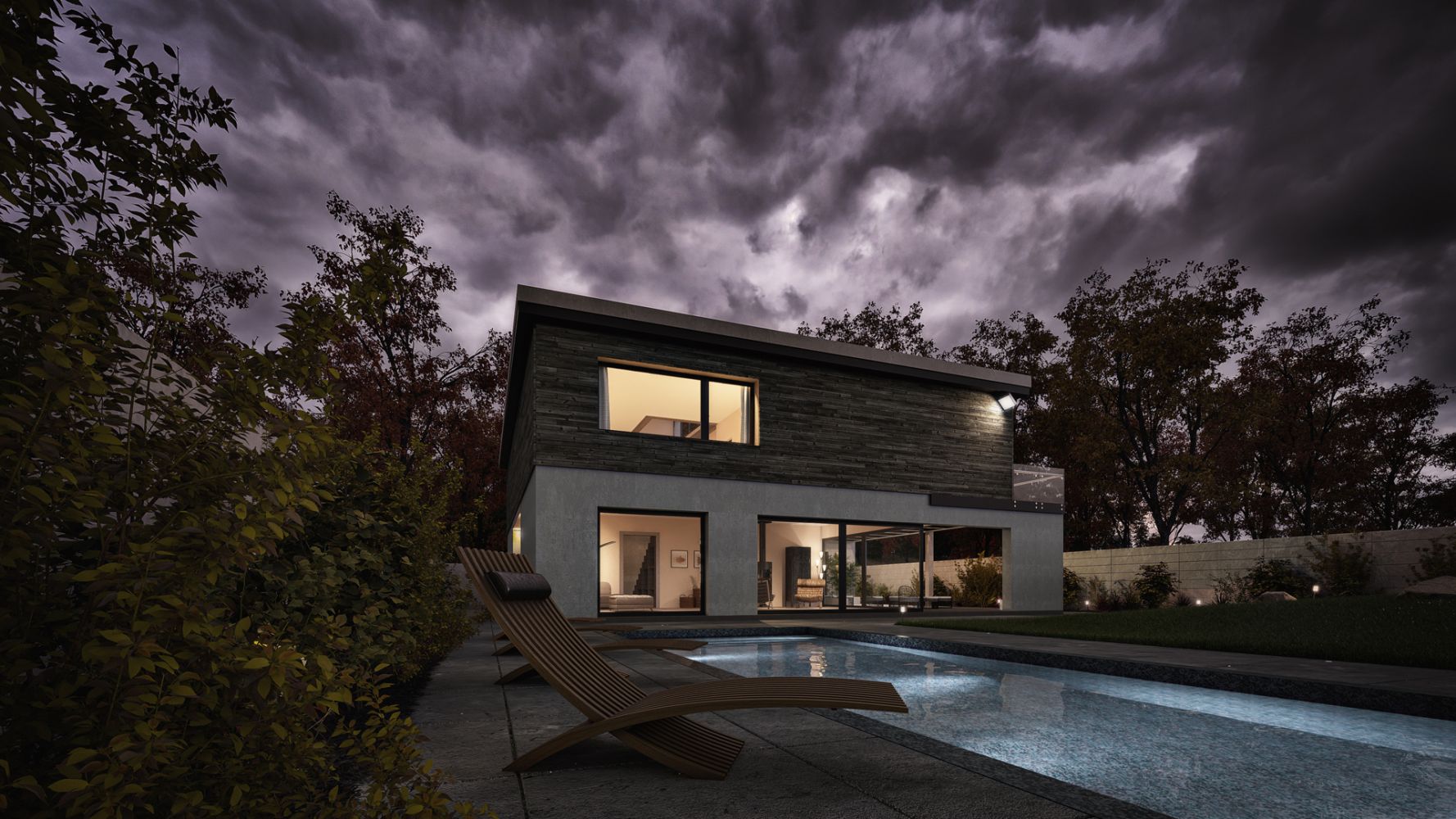 Software and design tools for different parts of the project included: