Modern eco-builds. Concept development pre-vis 3D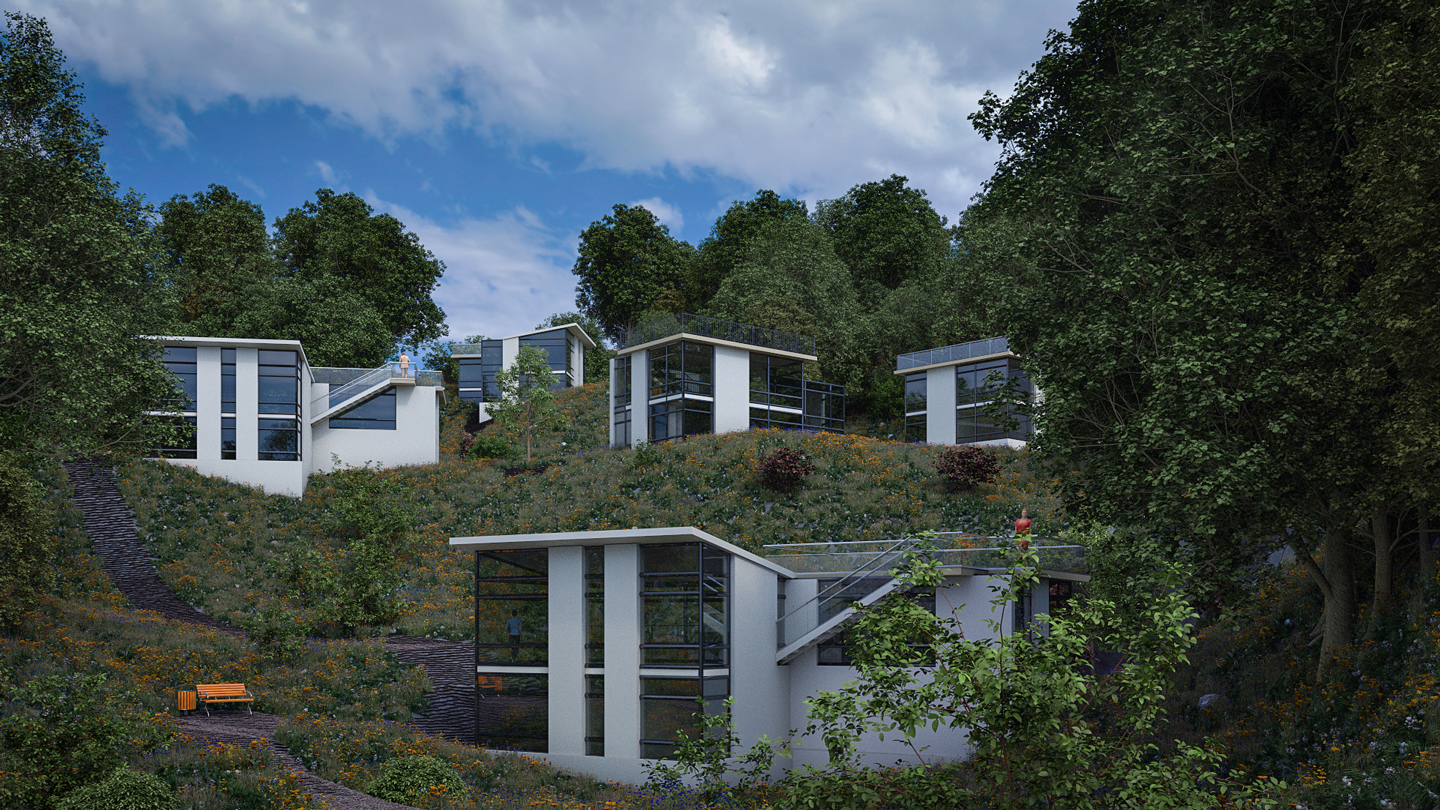 "It's like a more modern version of the Hobbitshire. I'd want to live there" said one viewer. We liked that!
Contemporary eco dwelling concepts coexisting with mature natural, wild and landscaped spaces.
Hillside site 3. Eco-build Concept 2 visuals. Version F.
Reverse level space to maximise daytime views.
Dual multi-purpose open plan leisure/work spaces on upper floor. Bathrooms and bedrooms on ground floor. Kitchen flexible to be situated in upper or lower floor depending on balance of space requirements, bedrooms vs. leisure/work.
1 Flat Roof terrace. 1 Pitched roof.
A flat roof terrace garden, and a pitched roof. External stairway from upper floor to flat roof terrace area above. Grey water reclamation from pitched roof. Solar panel feasibility. Ceiling heights are for people, obviously, not just hobbits.
Landscaped and wild space balance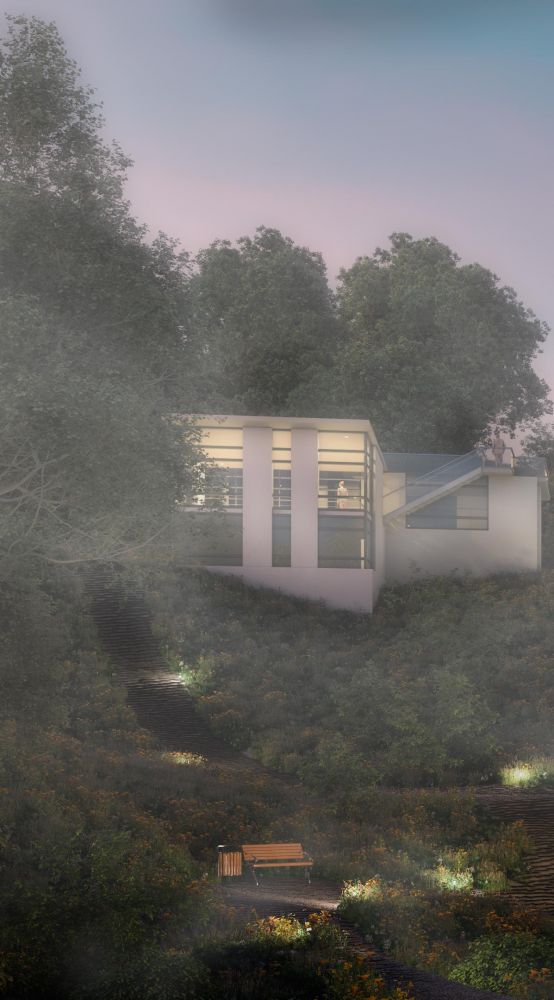 Resident interaction and community spaces
Shared park spaces, pathways, leisure walks, benches wind throughout the dwellings to increase contact between residents, interaction beyond the car park to house stroll. The community thread runs through proposals for communal gym, swimming pool, food hall, art and performance spaces. But each dwelling has it's own private roof space/garden too, great views, and you can know exactly where the kids, pets, (husband!?) are just before meal times.
Architectural Concept Visualization Graphics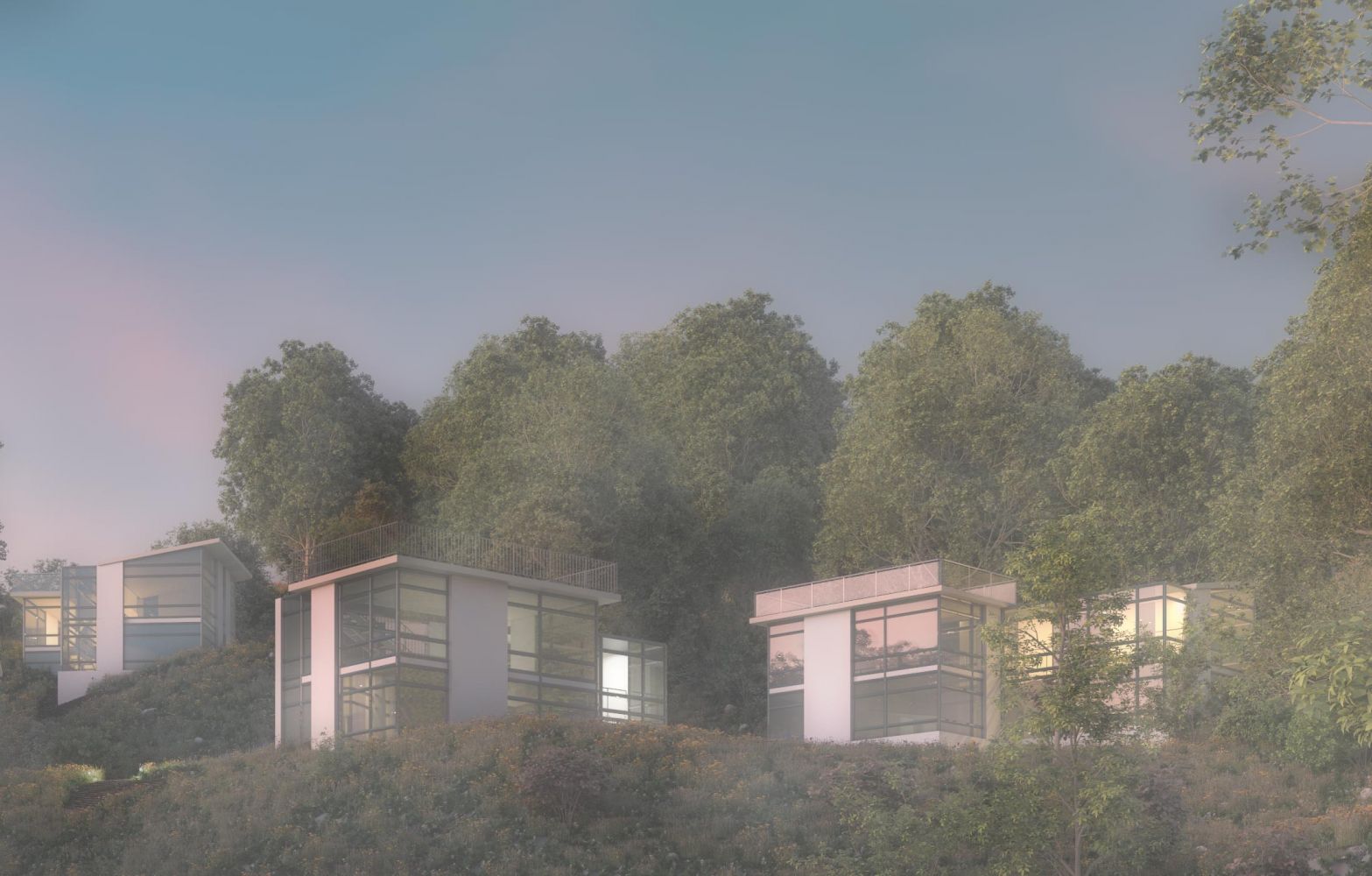 Software and design tools for different parts of the project included:
3DS MAX2017, Photoshop CC, After Effects CC, VRay, Marvellous Designer, ZBrush, ForestPackPro, Railclone, Laubwerk, GrowFX and others