Visual Marketing Pack for a Coastal Development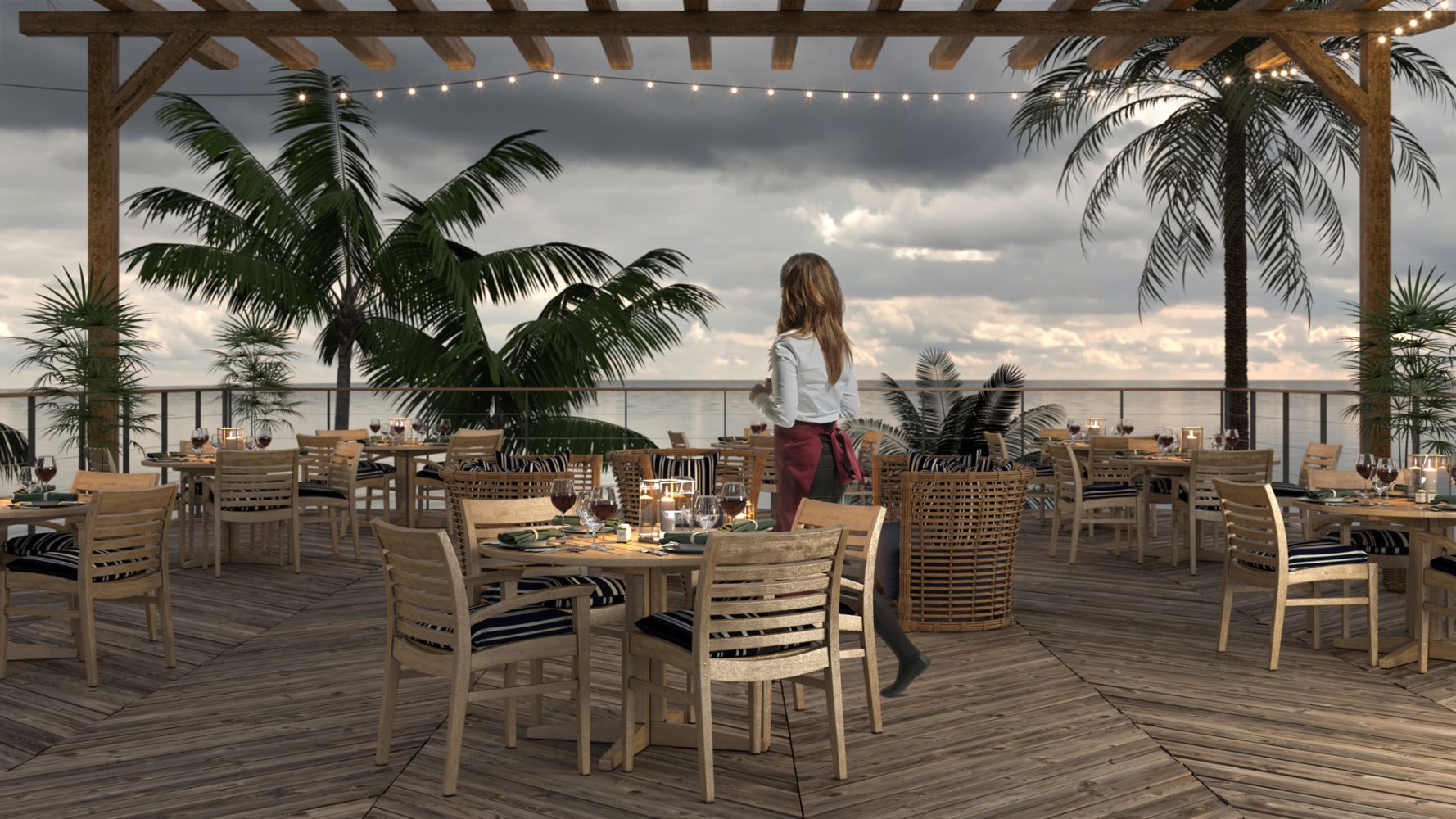 Amazing seaviews. Beautiful coastal location.
This package of renders pre visualises the combination experience of the location and views, the relaxing outdoor dining, the informal drinks and seating areas.
Multiple weather conditions, skies, times of day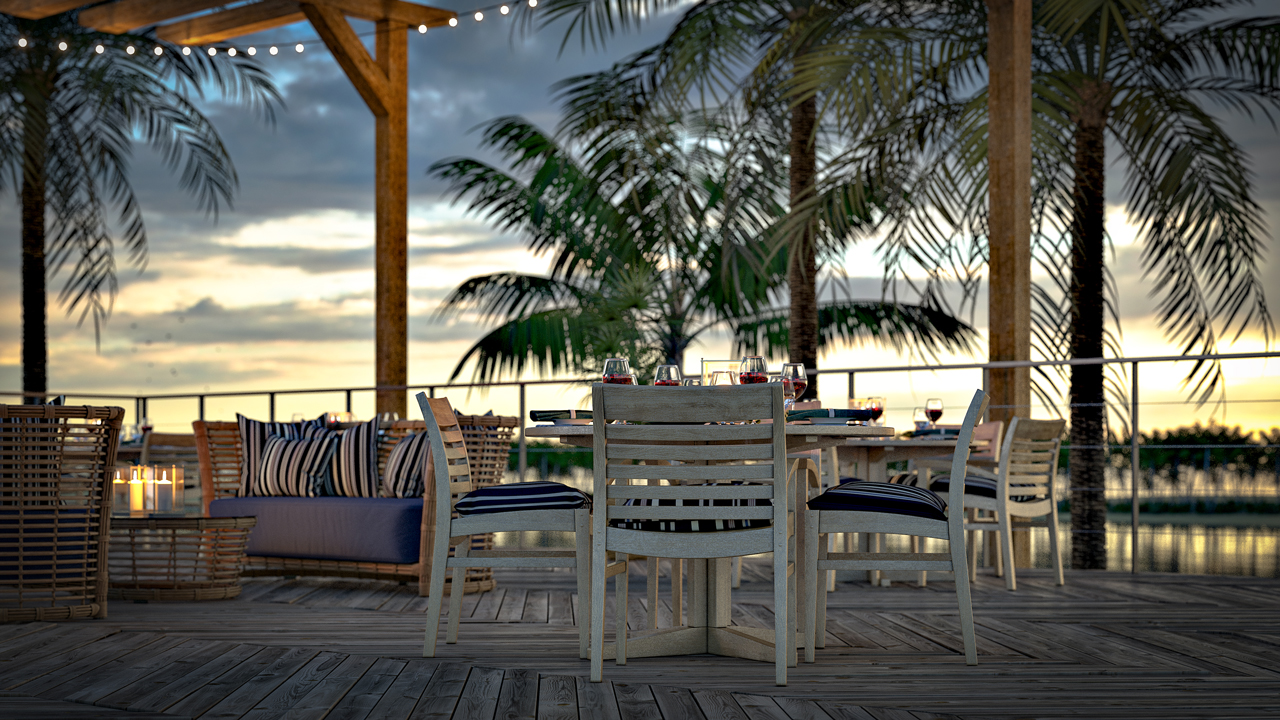 Fully modelled scenes for Photoreal Architectural Visualisation
As well as all the foreground being real 3D models the background areas are true 3D as well. The sea, ships, beach and trees are all 3D models, not 2D cutouts added in post. This allows huge flexibility to look in different directions, use different sky and weather settings and see different times of the day. With a comprehensive 3D base, all images have a core consistency, even when rendering across a spread of visual styles.
Different formats for different uses

Backdrops, backgrounds, banners
The whole scene being true 3D allows great flexibility to render different styles for several uses including: investor pack, website, banner, brochure, poster, planning/compliance, advertising, marketing, social and so on.
Alternative perspectives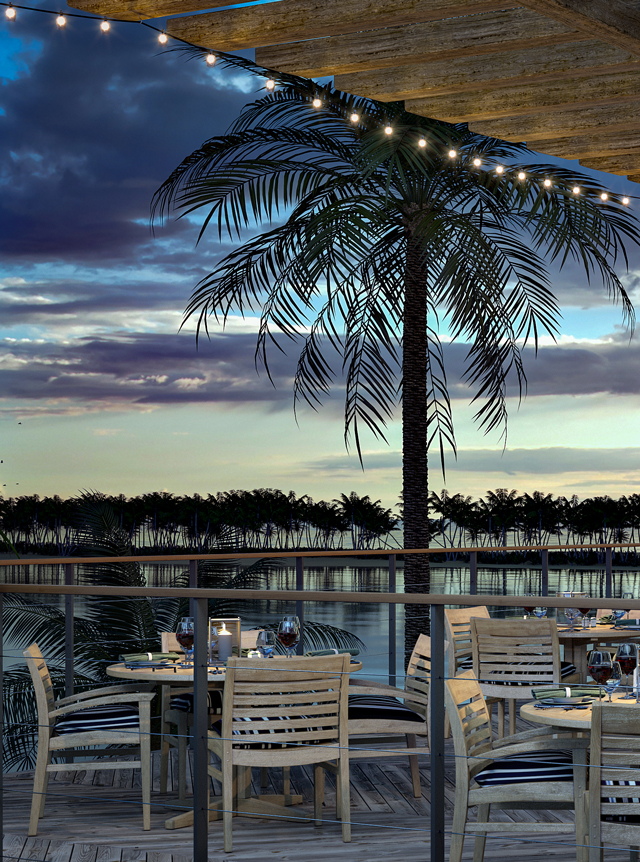 Bring the camera around and see a new view
A 3D scene allows great flexibility to render another direction, and add a differently processed style for use alongside and underneath gradients graphics and text.
Flexible 3D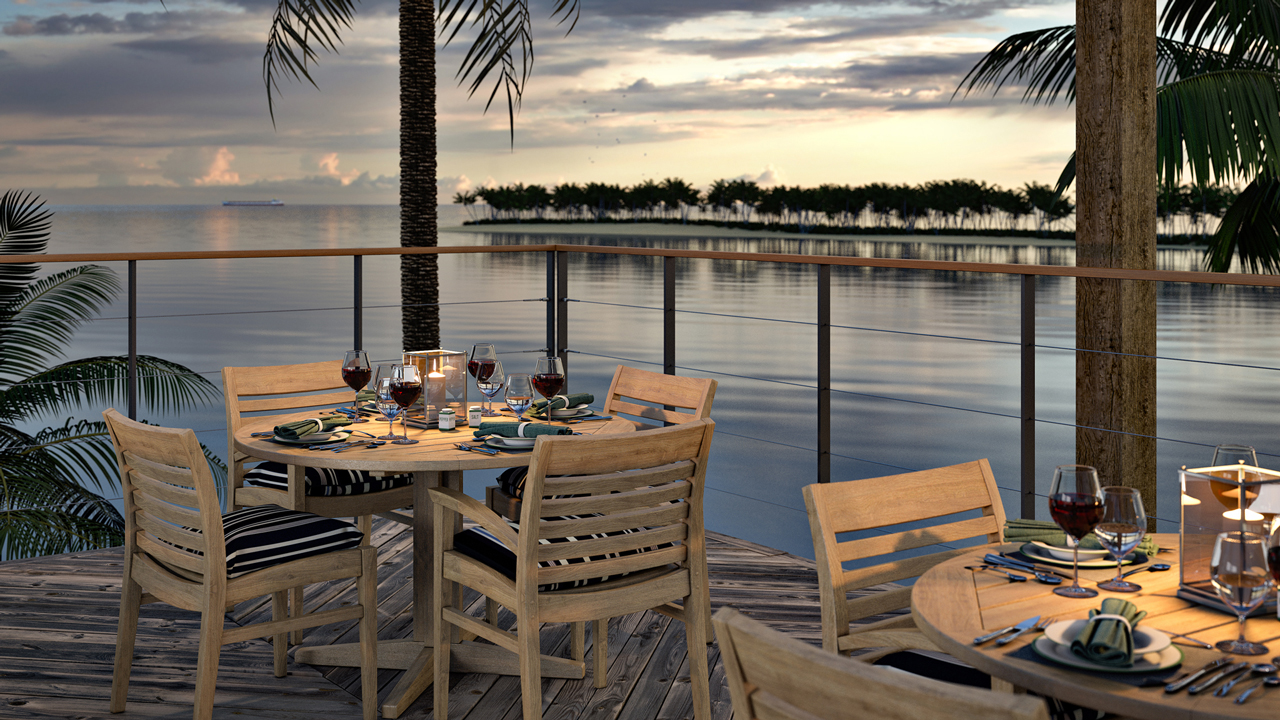 Camera and shoot freedom without reshoots
A 3D scene can allow the option to zoom in for a close up, add new pickup shots. Maybe you realise you also want to focus the best seats in the house.
Wouldn't you like to be here?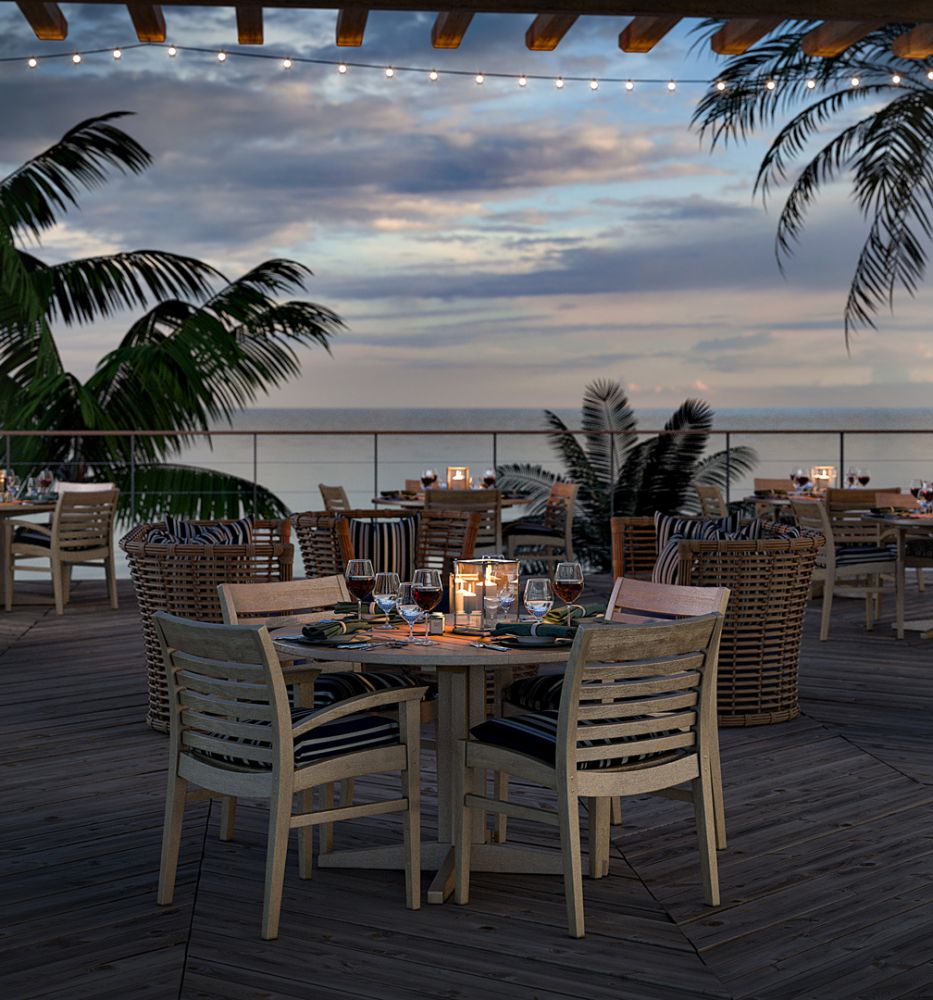 Software and design tools for different parts of the project included:
3DS MAX2017, Photoshop CC, After Effects CC, VRay, Marvellous Designer, ZBrush, ForestPackPro, Railclone, Laubwerk, GrowFX and others