About us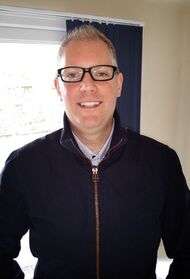 Hello, I'm Piers.
Two and a half decades ago I started this specialist 3D visuals business. Initially producing 3D for various TV/commercial directors and production companies I had worked on set and post production for, during my Film and Media Comms degree from Goldsmiths, University of London. The clientbase quickly expanded to include many large and well known businesses and institutions. High quality, on budget, on time 3D visuals is what we've been delivering for the last 25 years.
I help turn ideas into reality.
The visuals and animation we've made, have enabled clients to get big projects funded, expand into new territories and marketplaces, increase performance and efficiency, gain regulatory approval, and communicate better whether internally or to customers, patients, stake holders, institutions and governmental bodies and so on. In short, the visuals we make help clients succeed.
Experience is a real advantage.
Having briefed and understood intricate projects for so many varied fields, there's a wealth of expertise that we can bring to bear on identifying your needs, how to achieve your goals and making the right choices for best using the budget for the 3D we create.
Plainspeak and techie talk.
By it's nature 3D work is complex, and often small seemingly innocuous decisions can have big impacts on the budget, so it's important to be able to discuss those decisions without being swamped with technical language and terms.
If you want to know more
Use our contact details or email me: Piers@Moko3D.com. I'm here on LinkedIn.

Also why not make a connection to Moko3D pages. You can occassionally see what we're up to, when we get a moment to post images or video that we've made. On Facebook - On Twitter - On LinkedIn - On Google+
Location
We began in London, then moved out to Tunbridge Wells on the Sussex, Kent border. For many years following our production studio was based by the seafront in the creative/digital/IT hub in Brighton and Hove. Recently we expanded our UK studio from the seafront of Brighton to the north of England. Our main studio space is in beautiful countryside, but with a short ride to Leeds, Hull, York, Sheffield and Nottingham and not much further afield to Manchester, Liverpool, Birmingham and Newcastle.
UK Clients
We work with many companies spread across the UK, around and throughout London and the South East. Clients and projects in major cities like Birmingham, Bristol, Hull, Leeds, Manchester, Nottingham, Sheffield, York and many places in between.
European Clients
We work with companies across Europe from German engineering firms, to Swedish vodka companies.
Global Clients
Worldwide we've created projects for every continent, with the exception of Antarctica!
Companies we've worked with include:
BBC, Tesco, Metropolitan Police, Autodesk, NBS, ITV, Universal, Railtrack, Virgin, Derek Lovejoy Partnership, Channel 5, Zaha Hadid Architects, Westwood, W.S. Atkins, Bechtel, Commotion, Fox TV, Debenhams, Eidos, Aardman Animations, Shell, Simulus, Millar Freeman, Deloitte, Brightwell, Guilbert Group, Amnesty International, ZEBRA, European Golf, O.D.S., Jester, CAEMA, RITE HITE, SolarGlass, IMPACT, Kinetix, G.M.F., BTI group, Rosswood, Rebellion, Cyberia, PWS Technology, Graphics Domain, Müller-Wenk, Golden Mean Design, SWK Advertising, Genetics, EASYi, Spa Films, Team Association, Cadline, DrewFrank, Ashtour, Cadac AIS, Herman Miller, Bonett's, Spirits Of Gold, Raymond Smith Partnership, Flynn Pharma, Swan Golf Designs, Nutshell, Abcott Clayton, CT Automatismos y Procesos, Pico Estil Group, Meridian TV